Saturday morning Charlie Hackbarth and Alexa Metrick demonstrated the Sopris saddle with the help of myself and Clay Zimmerman.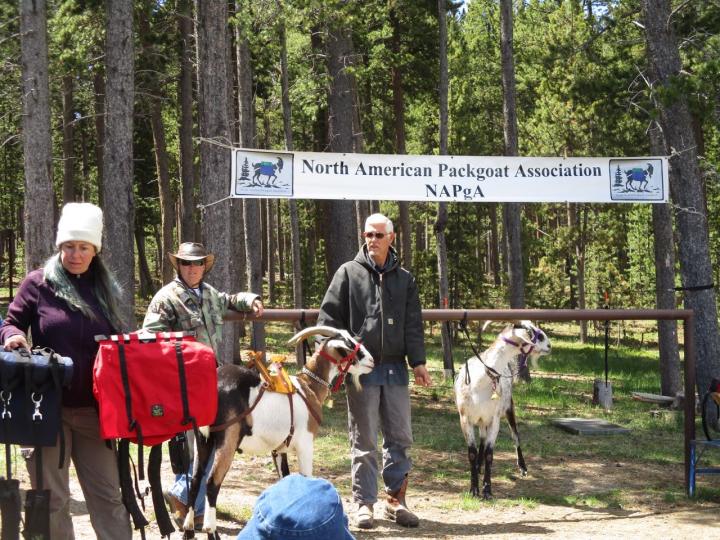 Sputnik modeled the Lumbar system while Charlie modeled an amazing pants/shorts combination that not many people can pull off.  
Later that afternoon we took everyone through an obstacle course that I designed using mostly the natural terrain and a teeter-totter. The teeter-totter was a big hit with the humans, but some of the goats weren't too sure about it. Sputnik is a teeter-totter expert and showed everyone how it should be done.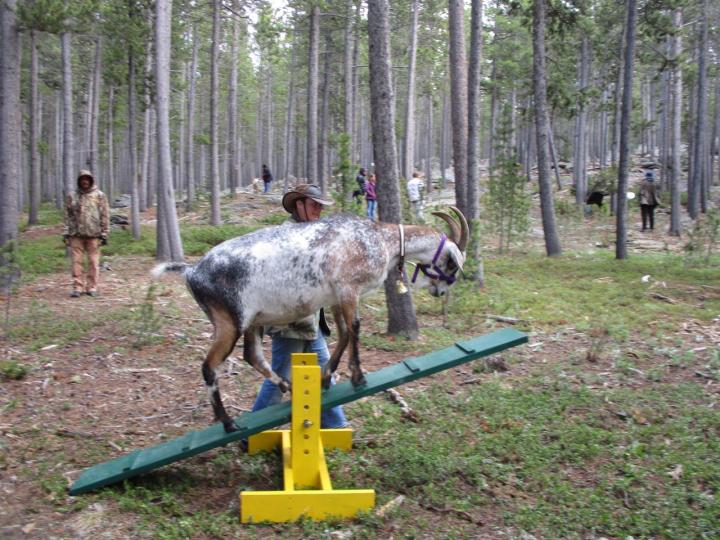 It didn't take long for Dean Kroon's goat to figure it out.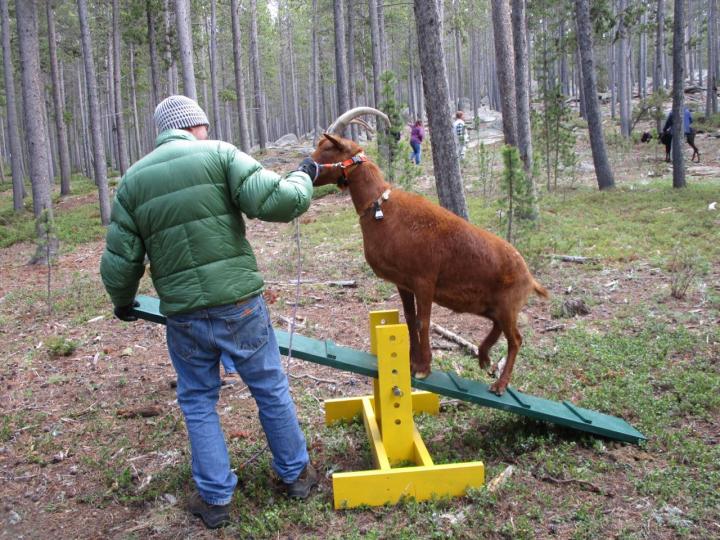 There were plenty of cool natural features, including brush and trees of all sizes to go around, over, under, and through. There were also a lot of really neat rocks! Celia's goat demonstrates the belly brush obstacle.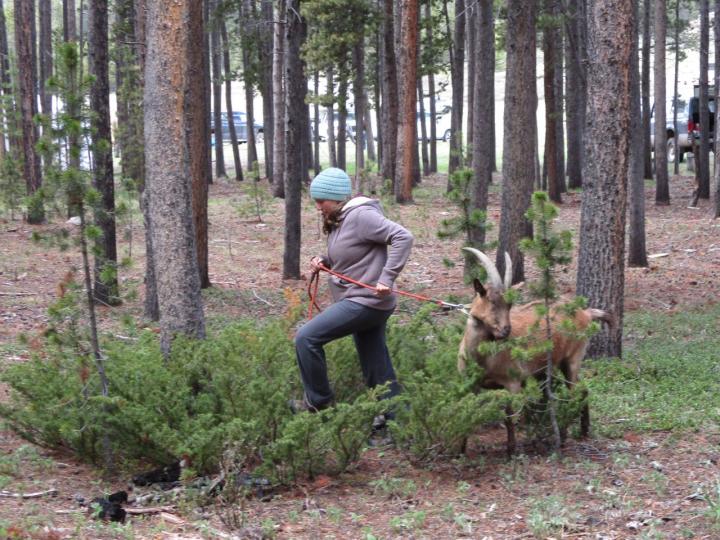 Finn crosses a bushy fallen tree.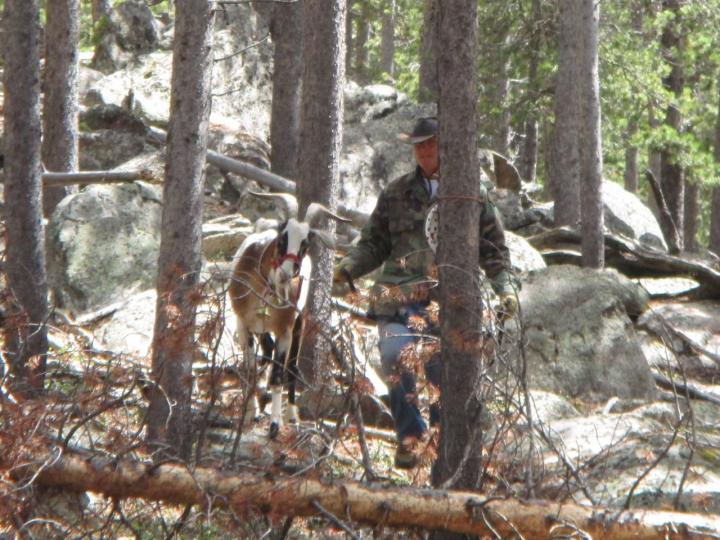 I had another man-made obstacle at the end in the form of an umbrella and trash bag to test the goat's fearlessness around unusual, flapping things.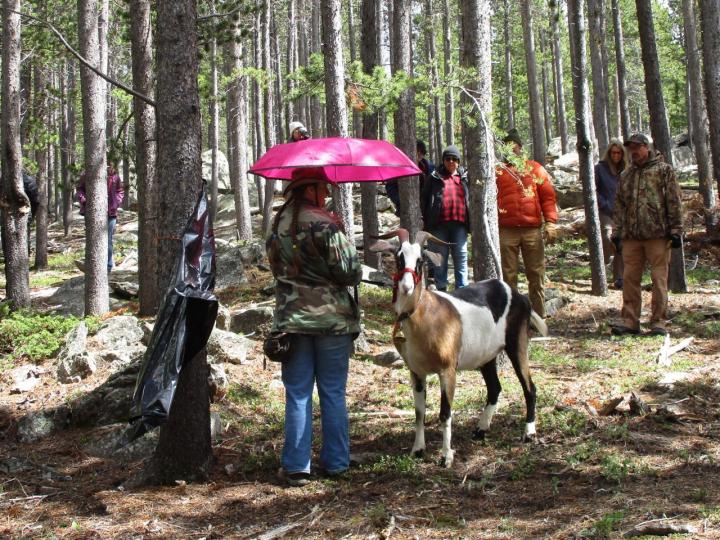 All in all it was a fun Rendy. Although it was cold, the location was beautiful and spacious and perfectly set up for goat camping. The crowd was small but the camaraderie was great. Can't wait to do it again next year!