We had nice weather for the annual Community Easter Festival this year, and as usual when the weather is nice, Goat-O-Rama made an appearance. Finn got to be the star of the show this year since Sputnik has generally been doing all the heavy lifting (er, pulling) lately. In the interest of keeping it simple, we only brought Finn and no other goats. We dolled him up with a flower and ribbons on one of his festively wrapped horns.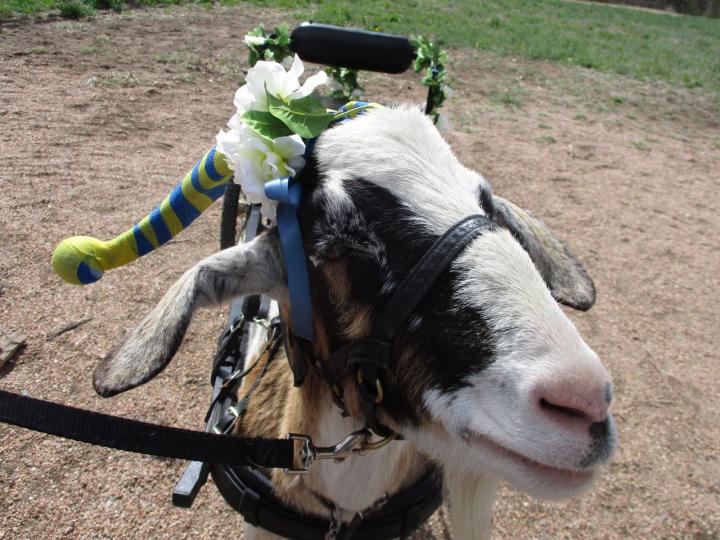 I love the expression on the far kid's face!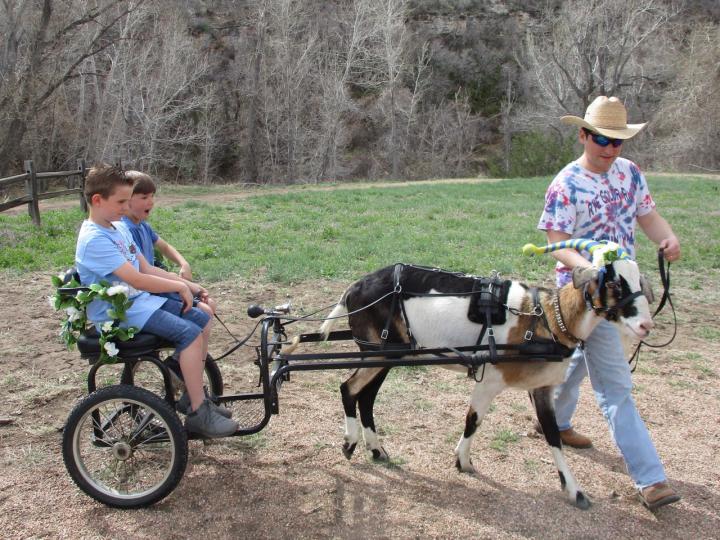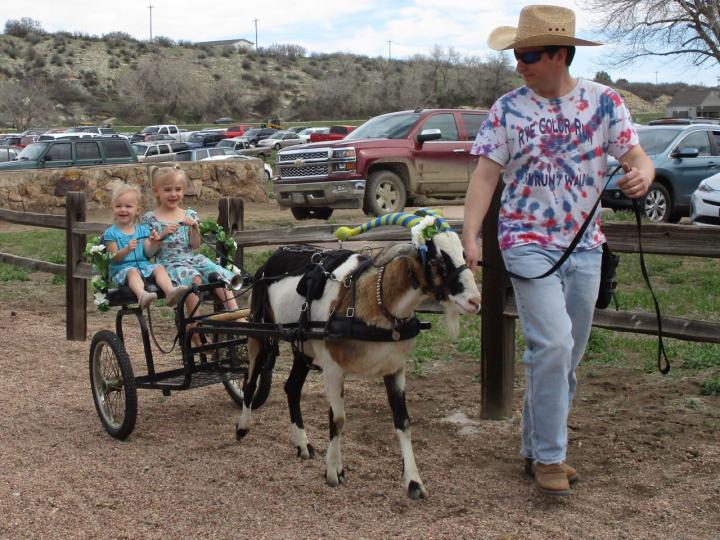 This might have been my favorite cartload--three sisters decked out in their Easter finest and rabbit ears on the little one!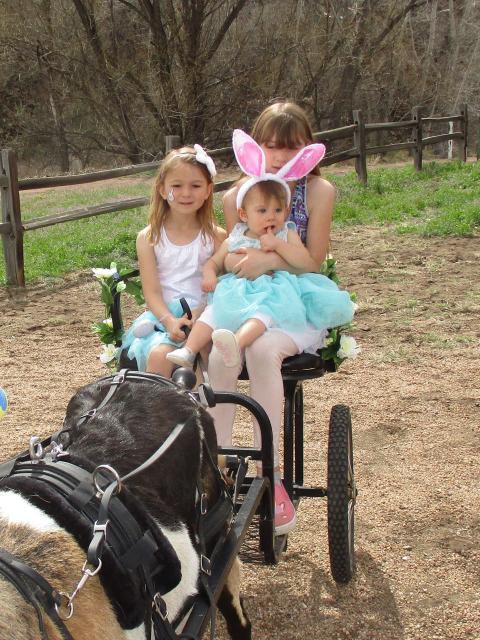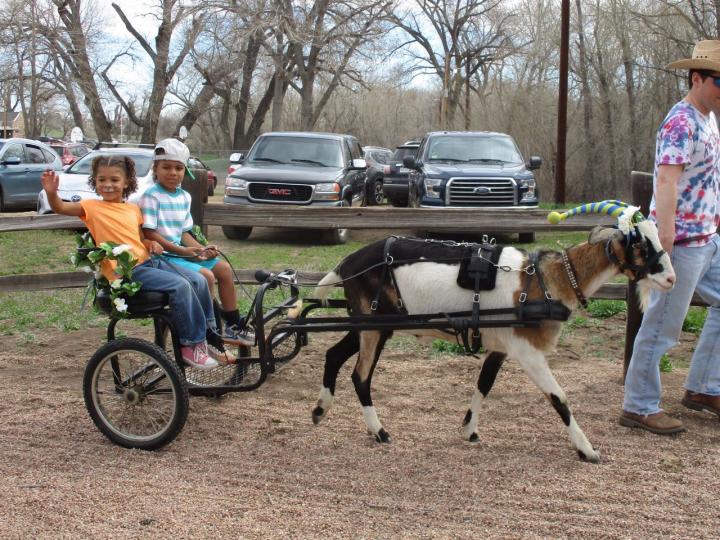 This was my other favorite pair. The big brother was very protective of his special needs little sister and held onto her tight even while tooting the horn for her amusement.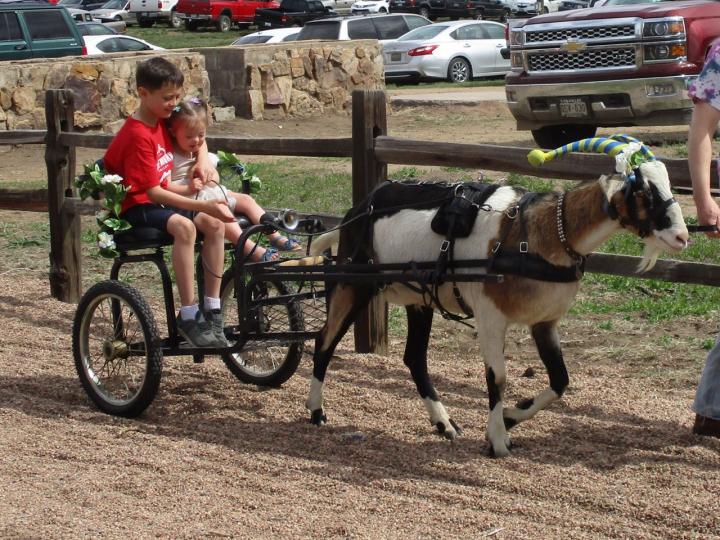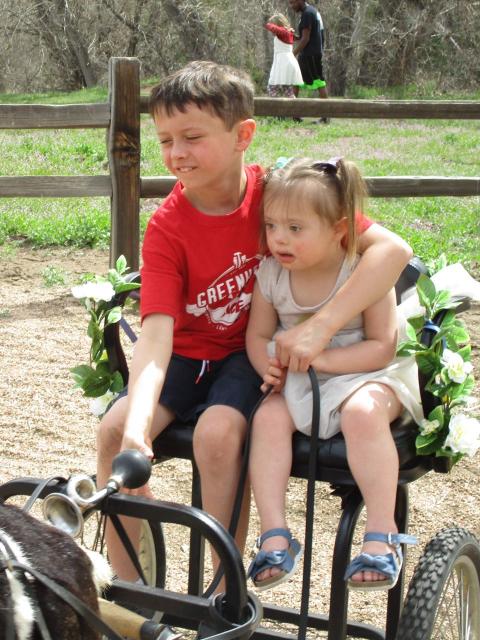 I guess not everyone loves a goat ride.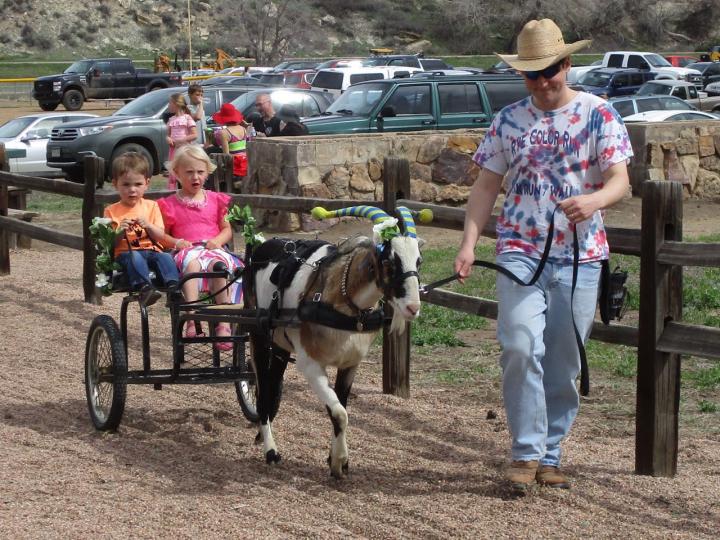 But this sunny gal more than makes up for it!