We had some lovely walks with my in-laws while they were here. The weather turned from snow to sunshine, and the grass was so, so green! Finn is such a buddy! "Pet me please, Lois!"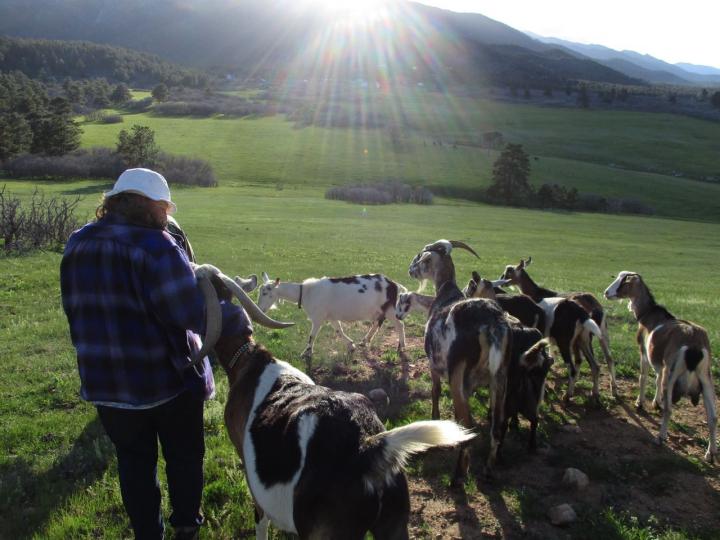 Buster Brown is one of the sweetest babies we've ever had. All has to do is look at me and my heart melts. I don't know--I may have to keep this guy.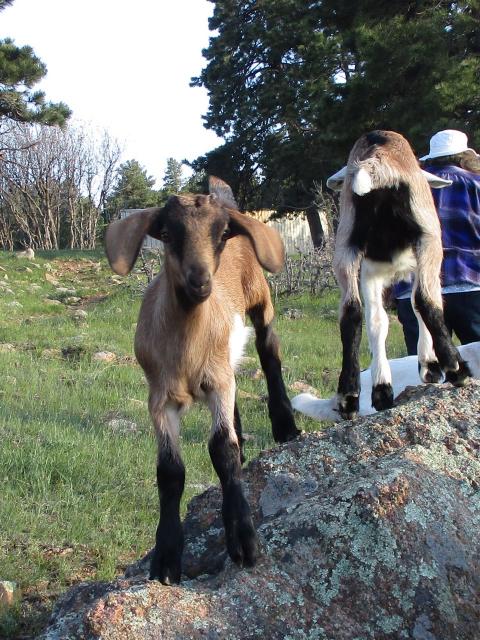 The evening light was magical when we walked down to visit Jet's grave. Phil and I have a tradition of stopping by there each day when we take our walk and placing a stone or two apiece. It should be completely covered in beautiful rocks by the end of summer.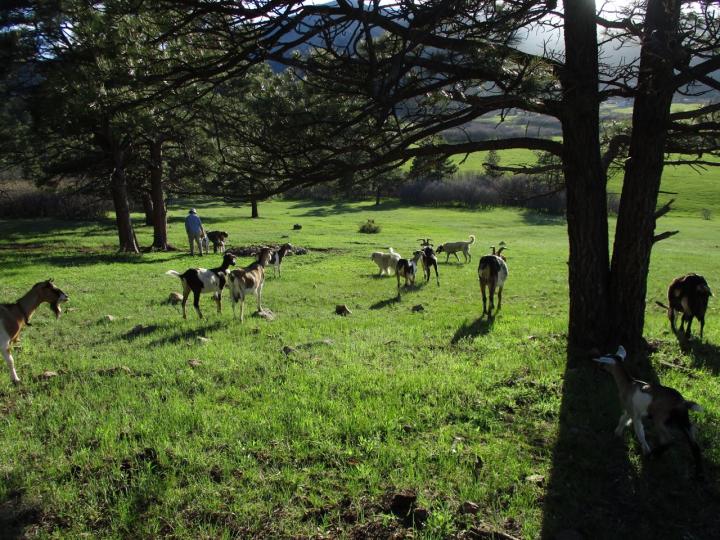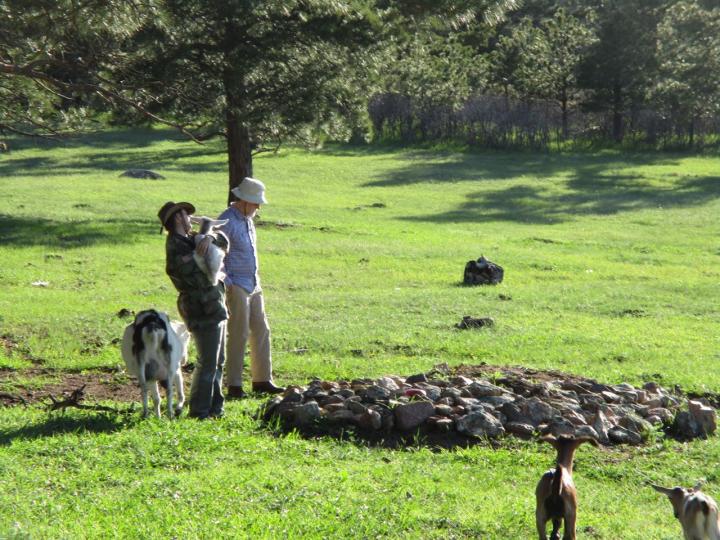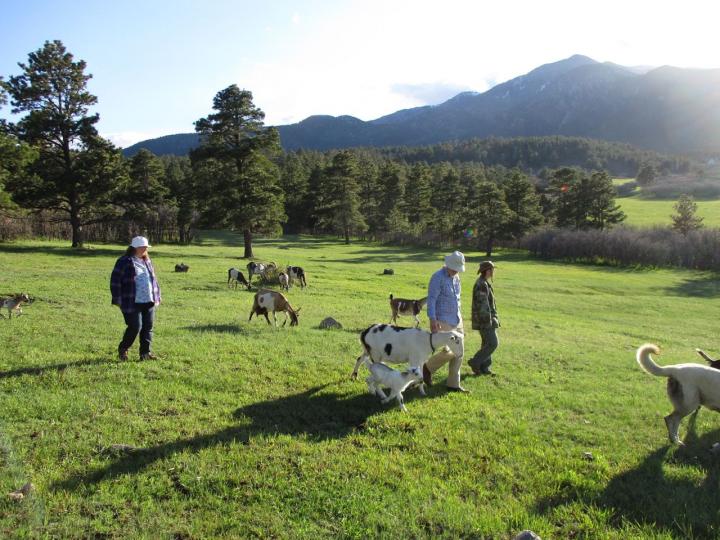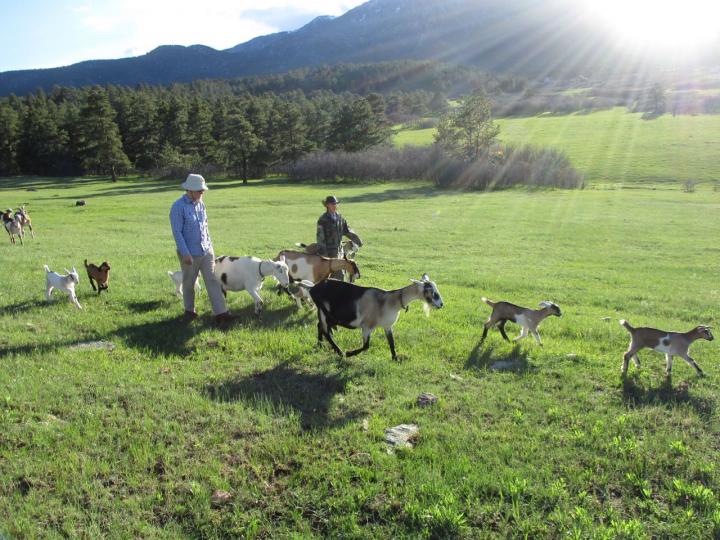 At two weeks, the kids were just getting nimble enough to jump onto this big rock which Phil and I like to call "The Baby Goat Rock."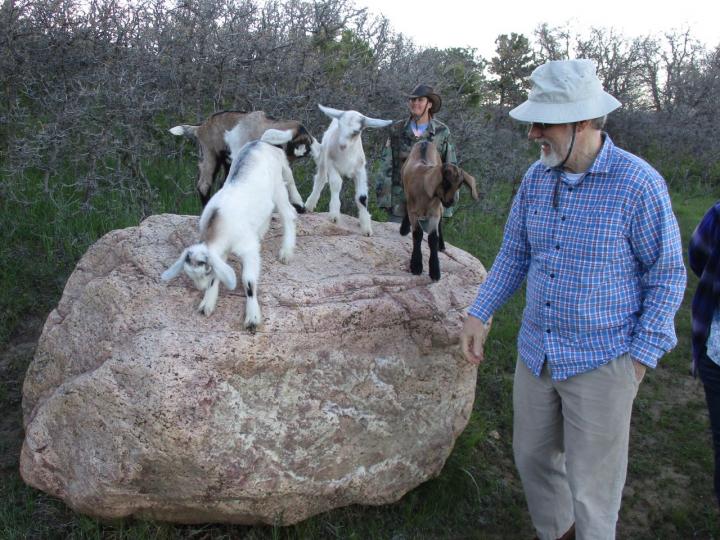 They also discovered this wonderful fallen log!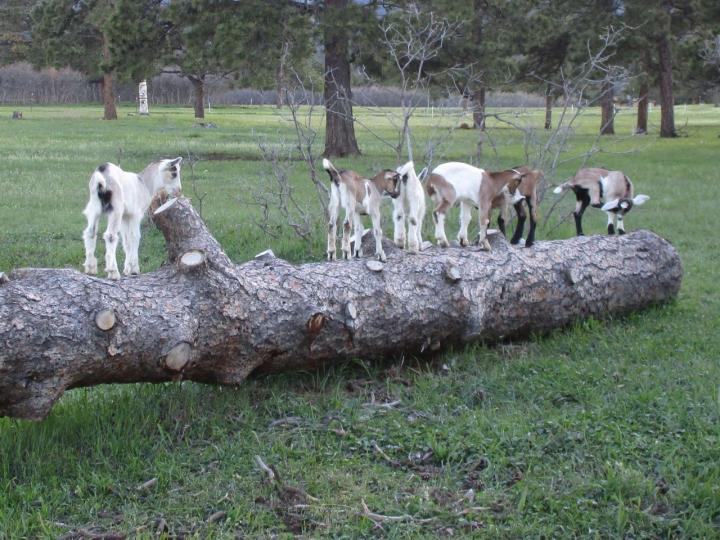 Jim loves to entertain baby goats and they do find him very entertaining!