Snowball and Yeti looked so similar it was hard to tell them apart for the first few weeks until Yeti's horns got big.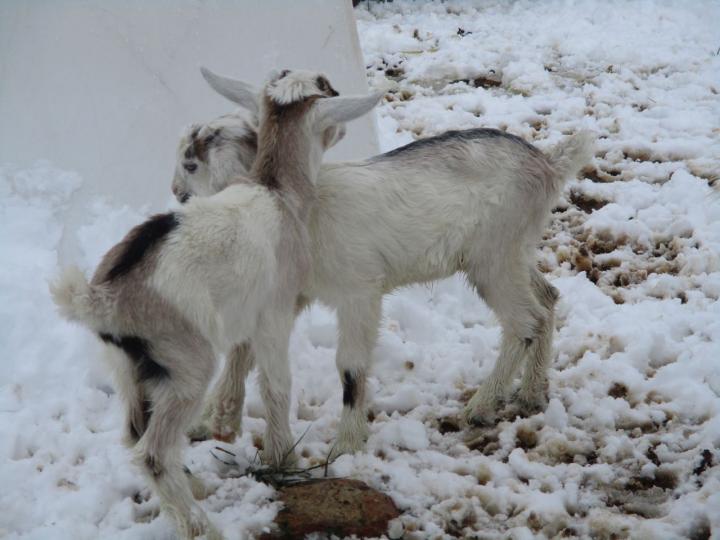 Yeti is probably our most outgoing kid this year. He's not quite as snuggly as Buster Brown, but he just loves to play with people! 
And he can strike a pose as well as Thor!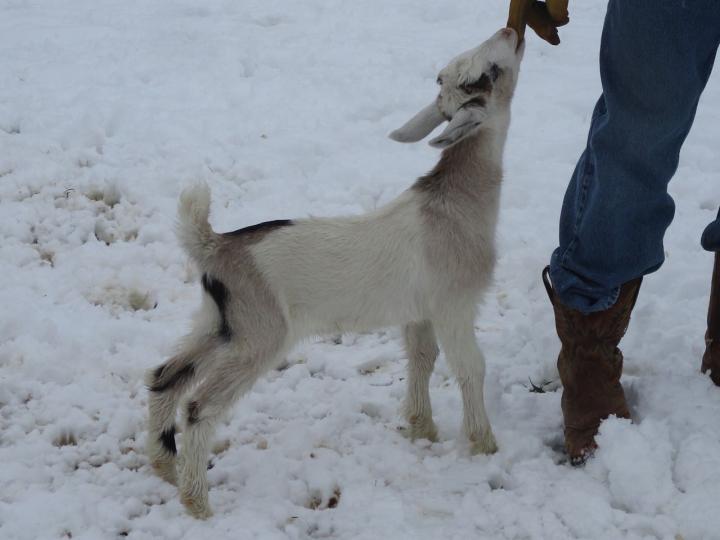 Laughing baby goat!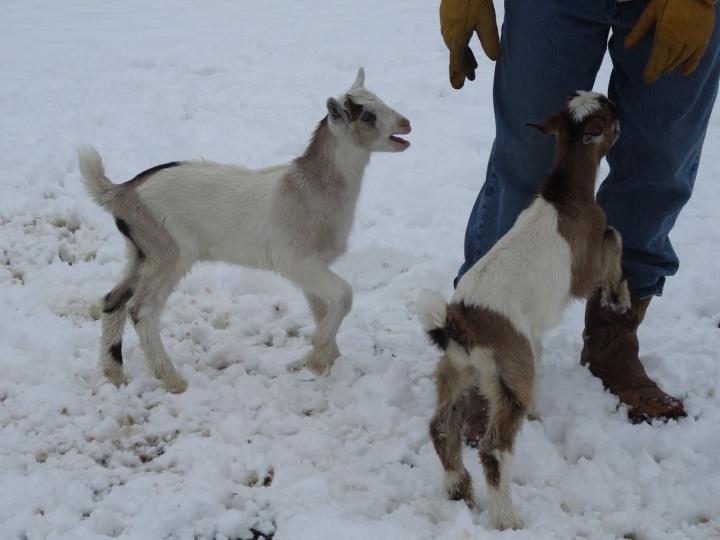 Leaping baby goat! Go Yeti!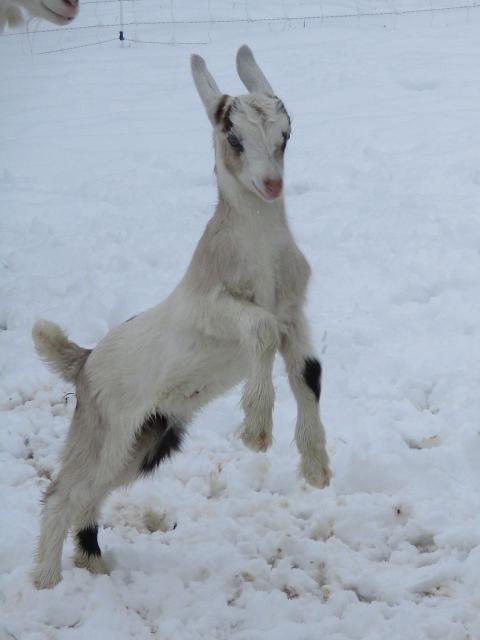 Snowball's ears give her away as the baby in this photo. Hers go out and down while Yeti's go out and up. 
"Up? Up?"