I'm selling my "goat hauler palace."  I just posted it on Craigslist.  It's a fantastic trailer for both goats and people.  Located in Kennewick, WA.  
https://kpr.craigslist.org/grd/6804757000.html
I've removed the two gates I'd added to customize it.  I added a 10' gate inside by attaching it to the first stall's pins.  That allowed me to haul gear, hay, camping supplies, etc. in the front while the goats rode in the back.  Here's a photo of the gate that allowed me to leave one of the back doors open while the goats were inside.  I installed it so when not in use it just folded back against the door and clipped in place.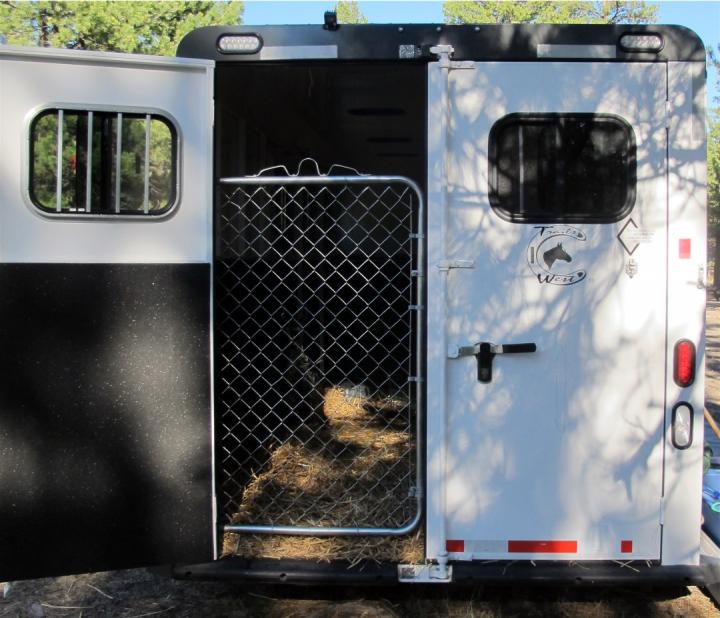 Goatberries Happen!