We're having a gorgeous fall.  Sunny days are 60's, nights are 30's.
Today I worked on cleaning the goat shelters so I can put fresh shavings in them for the winter.  Little Man "helped" me.  I think he would have driven the tractor if he could've figured out how!
My friends, Debbi & Eldon, texted wondering if I wanted to take the goats for a walk at the Two Rivers Park natural area.  It's about 3 miles from our farm and along the Columbia River.  They have two 8 month old mini Nubians, Elliot & Hobbs, they're raising to be packgoats.  It was a beautiful fall day for a walk.  I took my trusty buddy, Bourbon.
Logs that Bourbon steps over Elliot & Hobbs have to jump over.  I caught a great shot of Elliot jumping one of the logs.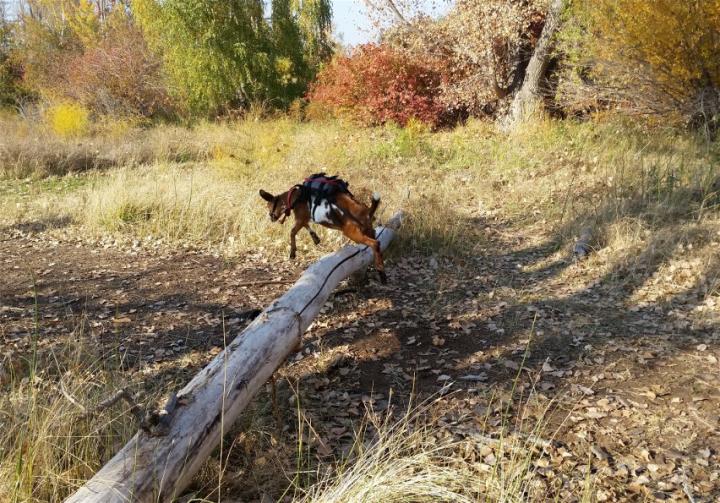 Eldon and Hobbs climbed a downed cottonwood tree.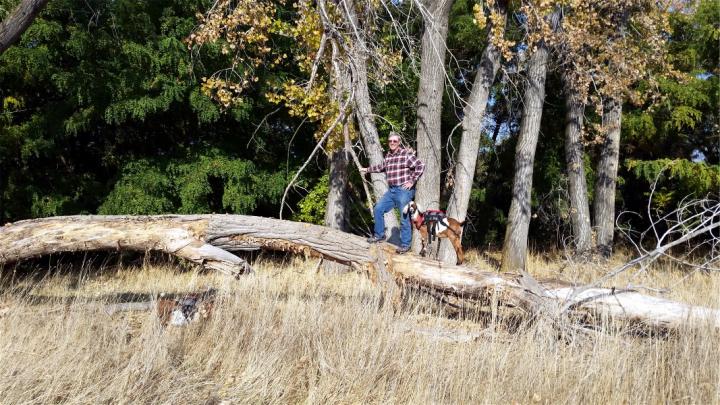 The rosehips along the trail are at their peak.  The goats were gobbling them down filling up on some vitamin C.
It's always fun to get out with friends and our goats!
Goatberries Happen!