01-23-2018, 02:19 AM
I saw this while hiking Bridle Trails State Park (stock trails and riding arenas) and thought it was such a nifty idea I'm drafting my own to put below it for pack goats. It's smart to let the people riding the big, spooky, deadly animals know that there might be more to expect than just dogs and people. I think of things like this in the same way I think of putting your blinker on even in a turn only lane. My job is to communicate my intentions as clearly as possible and be predictable.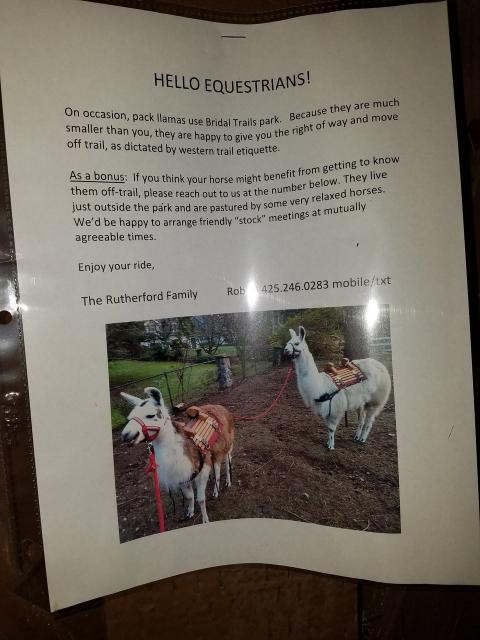 I also really liked how often I saw signs reminding people to keep their dogs on a leash and not just to yield to equestrians, but
how
 to yield and be as safe as possible around unfamiliar horses.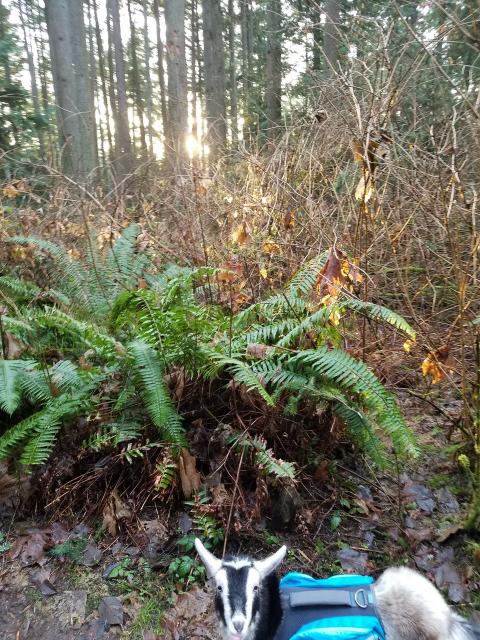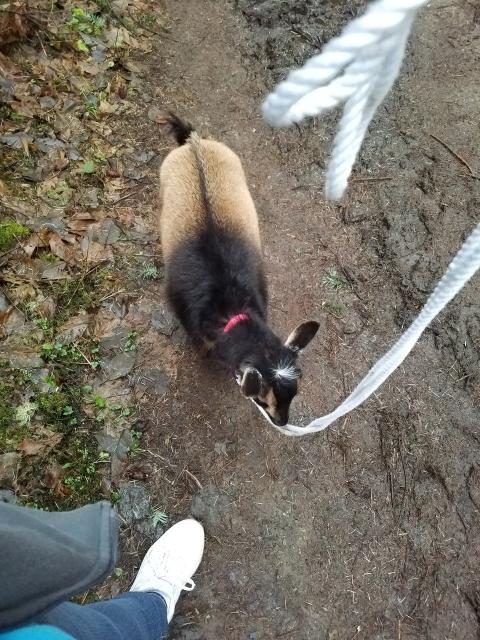 p.s. Yes, that's a dog pack and yes, he's only 7 months but there's nothing in it but my driver's license. When we got it we were looking for harnesses but couldn't find any that fit goat proportions so we planned to use this as a harness. He didn't lead well on it so now I just use it because I think he looks freakin' adorable in it. when he's 2, I'll get either Mark Warnke's kid saddle or I'll fasten a thick, firm foam block on the bottom of either side of the dog pack to displace the weight from his spine to his ribs.