We had some more snow the other day and boy did it get cold this time! The babies love the snow and don't seem to be bothered by the temperature drop. 
"Chase Uncle Finn down the hill--Wheee!!!"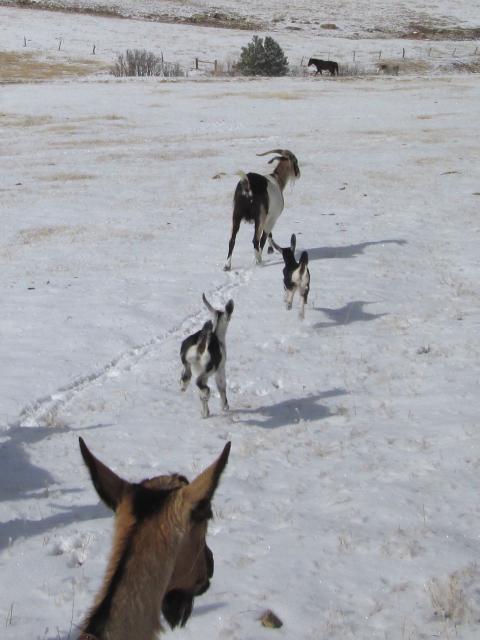 Rambo looks like he belongs on a Christmas card!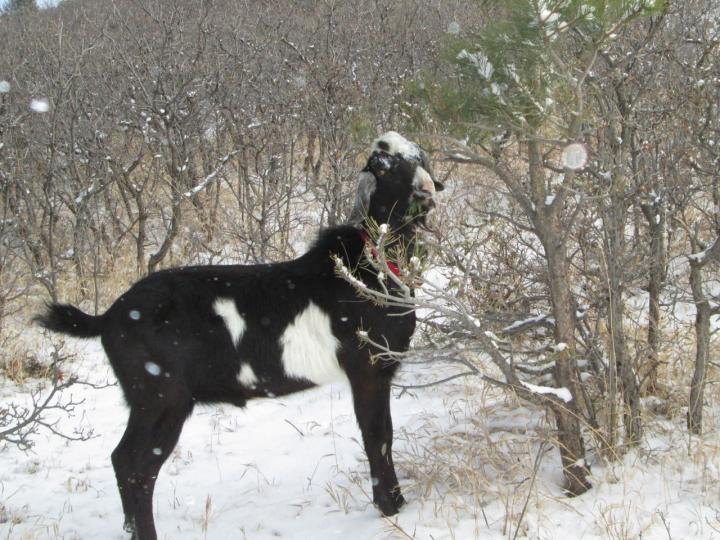 Little Coral was sure feisty yesterday! She tried to pick fights with everyone, but most of the goats weren't having it. This little fuzzball showed up pregnant on her blood test, so she's expecting kids in June!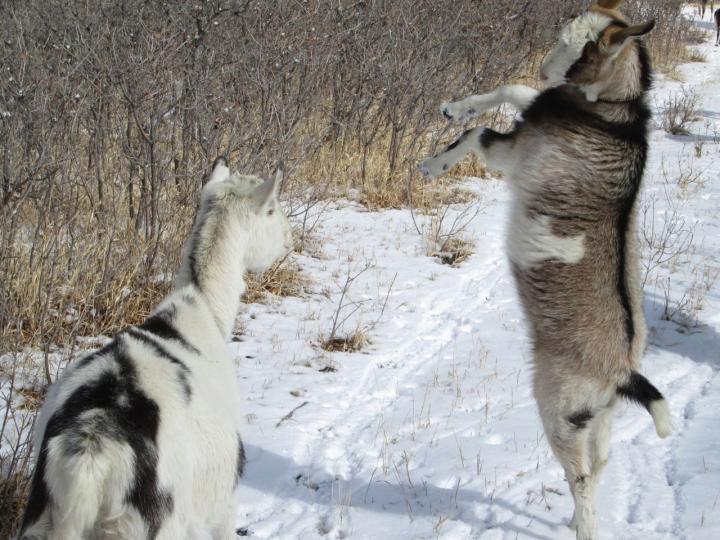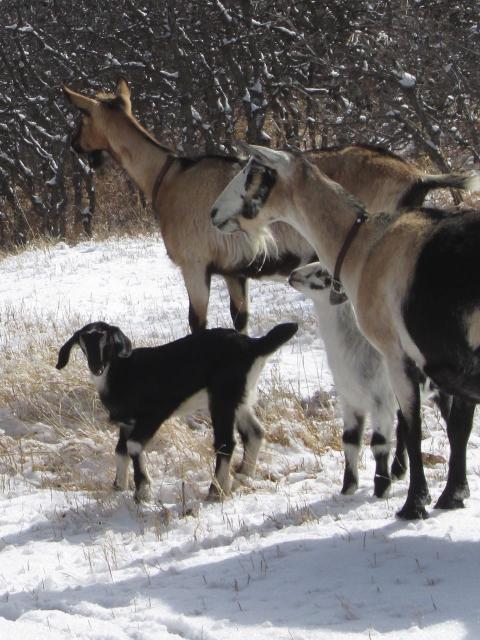 The babies have discovered the joys of leaping onto rocks. 
I'm not sure what got into TinCup, but she sure looks excited!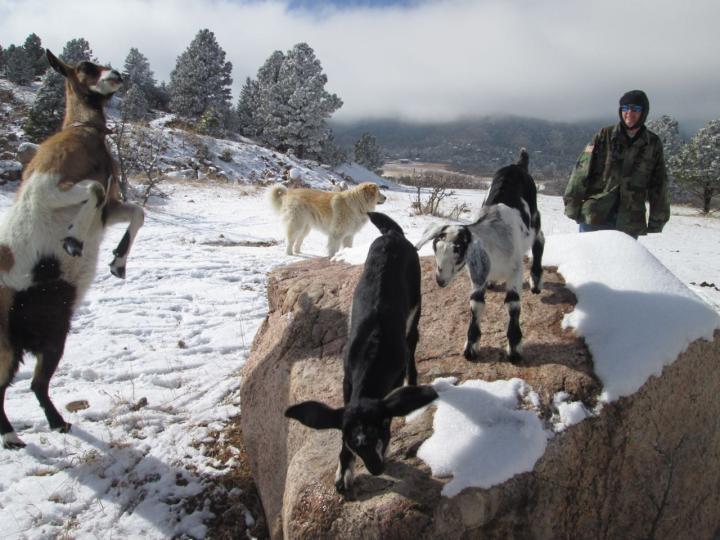 And in other news, Tigerlily is definitely starting to show. Look at that belly starting to droop! She's expecting kids around April 10th.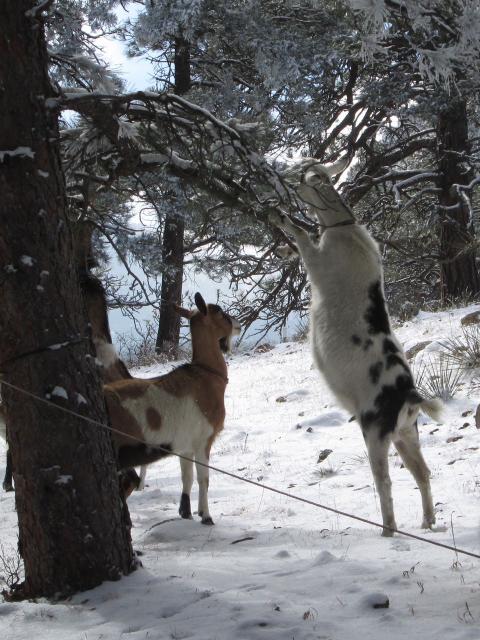 Ladies at the salad bar.