My husband, son and his 17 month twin sons, Jasper & Noah, were here today.  We went for a walk around the farm buildings where the snow is cleared.
When we walked by the goat pen Bourbon came up to the gate to say "Hi."   Both boys petted him and he sniffed them.  I went in with the goats and set Noah on Bourbon's back.  Noah wasn't sure if that was a good thing.  Petting Bourbon was one thing - sitting on his back was something else!
It was the first time Bourbon has had anything other than a pack saddle on his back.  He looked up at me and "said" – Why is there a child on my back?!  Bourbon stood still the entire time Noah sat on him.  I was so proud of him.
I adore this goat!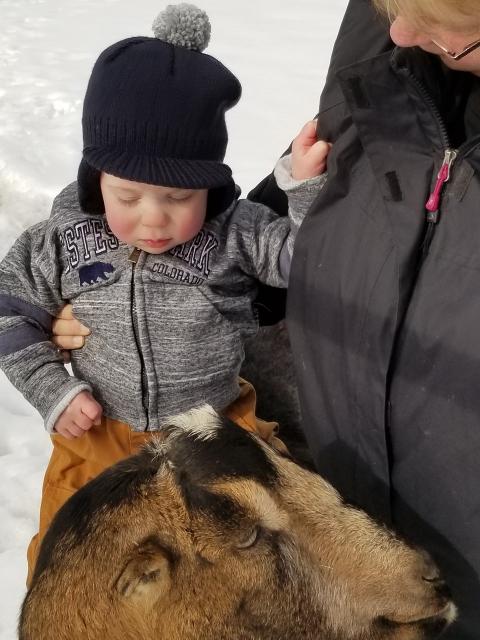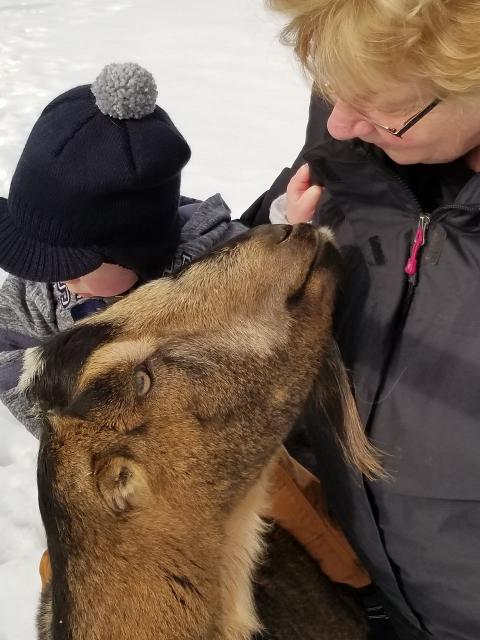 Goatberries Happen!