We drove our team in the 4th of July parade in Westcliffe again this year. They are a huge hit wherever they go, and this year we felt more prepared than we did last time. The boys are a lot bigger now and the wagon looks downright comical behind them, but we don't have the money right now to upgrade to something more appropriately sized, so we simply decorated the heck out of what we have!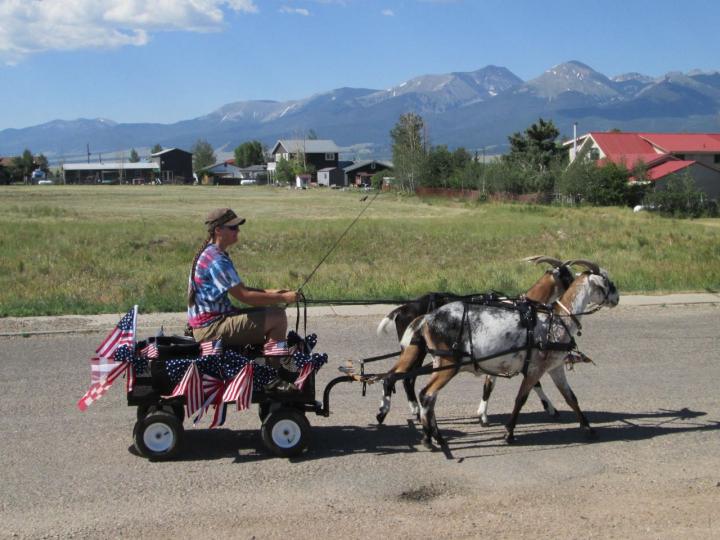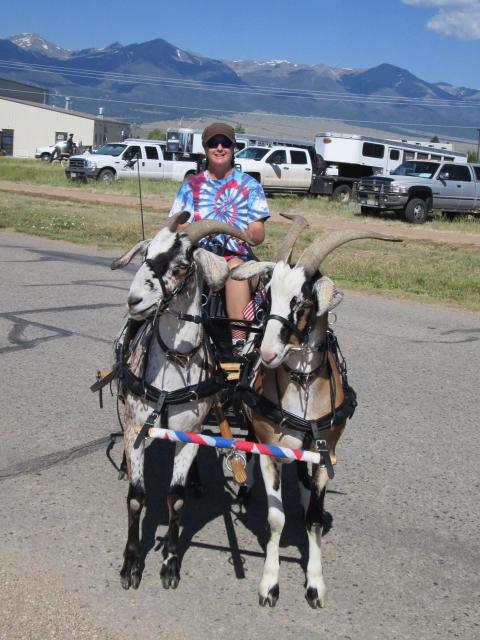 Phil drove for the actual parade while I threw candy for the kids. Check out Phil's awesome America t-shirt - "Back to Back World War Champs"!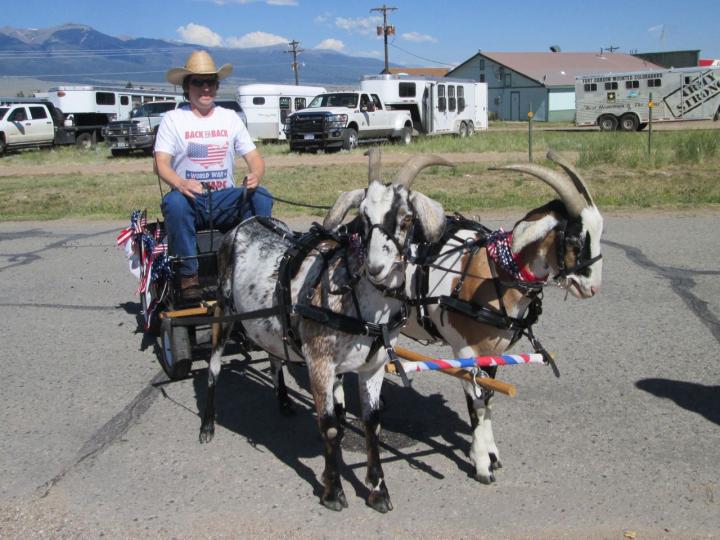 Just before the parade, a lady from the alpaca group ahead of us gave me some festive bandanas to tie around the boys' necks. They truly completed the look!