Phil and I often walk as the day begins to cool during the glow of evening light.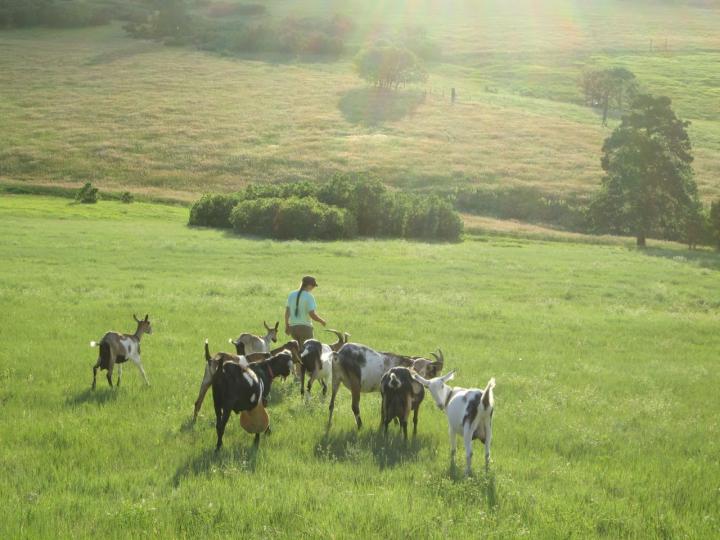 With eighteen goats, we can rightfully claim to have a proper herd now!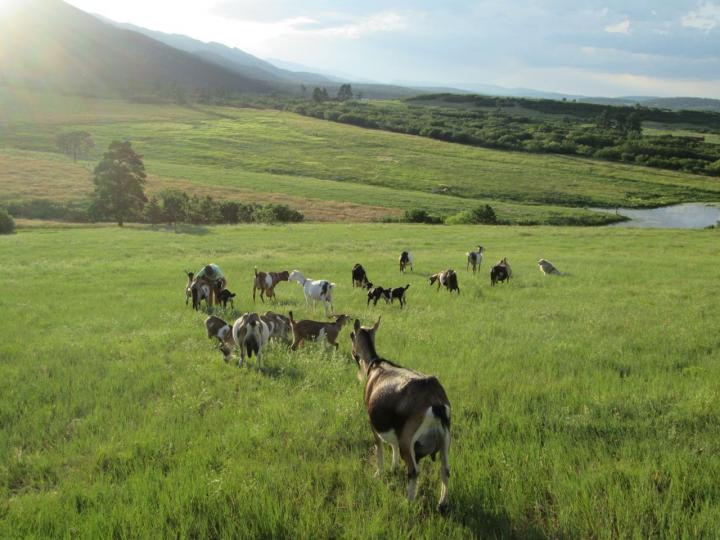 The goats enjoy the view as much as Phil and I do.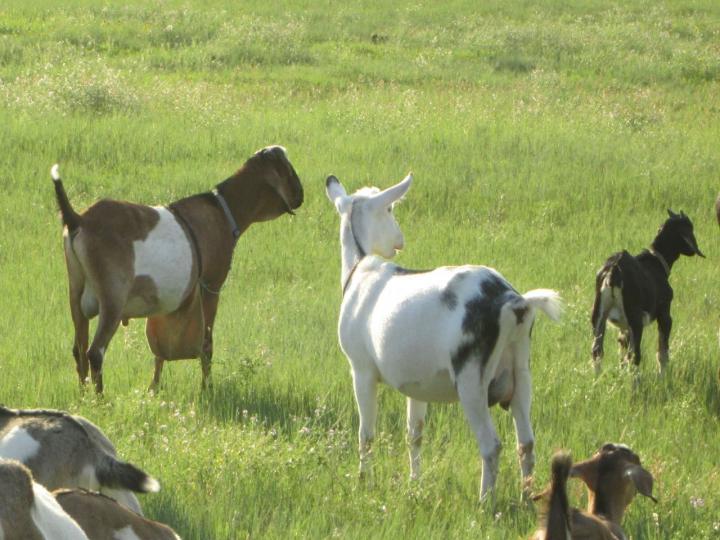 Rocky says, "Babies stink!"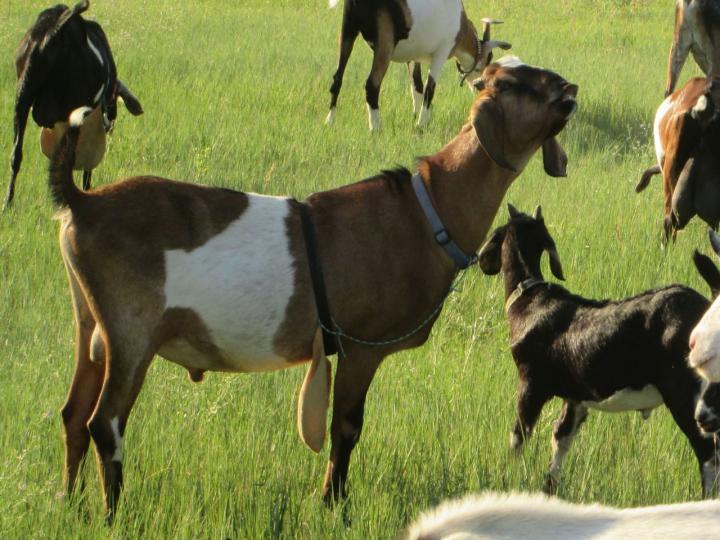 Babies also want up!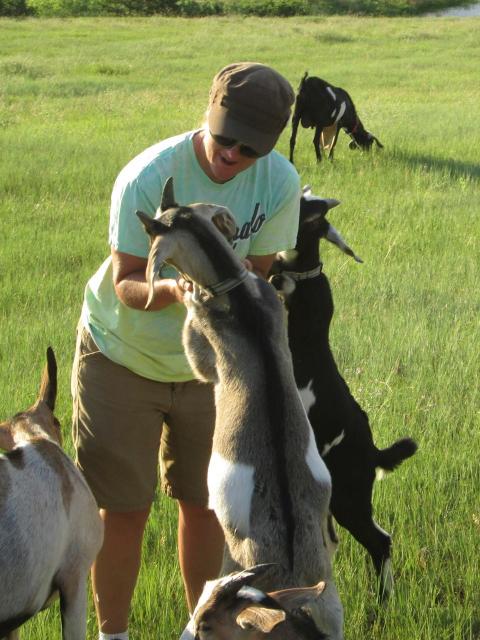 "Are you sure you want up, Lightning?"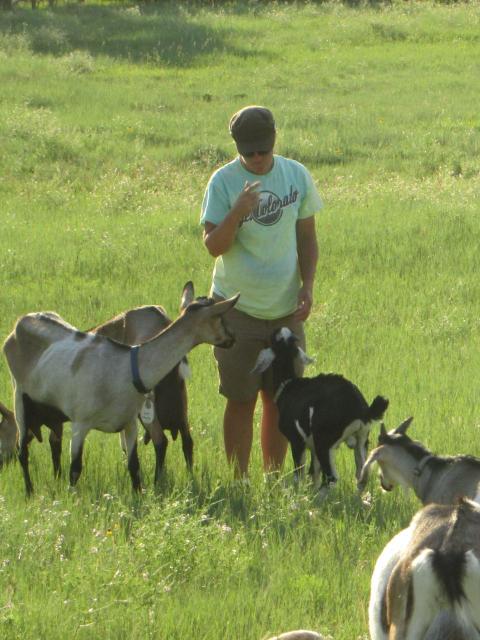 Of course he wants up! Ears taste just like potato chips!