Finn didn't want to jump this obstacle as long as there was a puddle on the landing side. But he didn't hesitate to climb over it.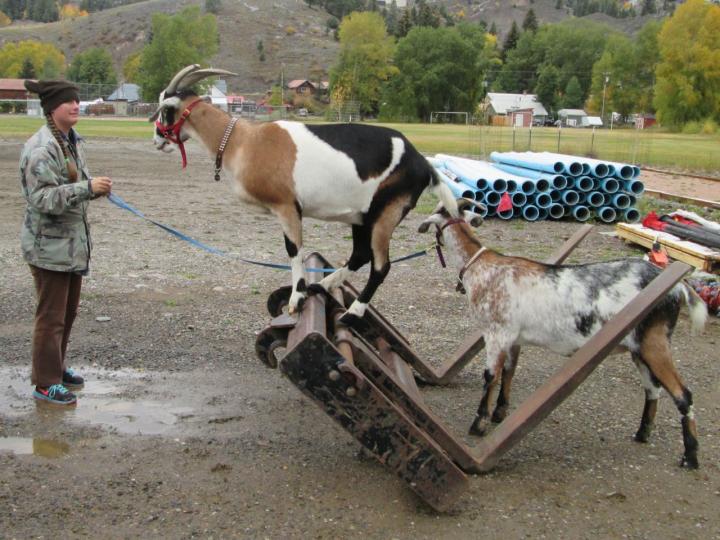 Finn and Phil climbed up the "Lyn Lampert Memorial Boulder". Lyn is a friend of ours who still lives in Lake City. We were able to meet up with him and a few other old friends on this trip.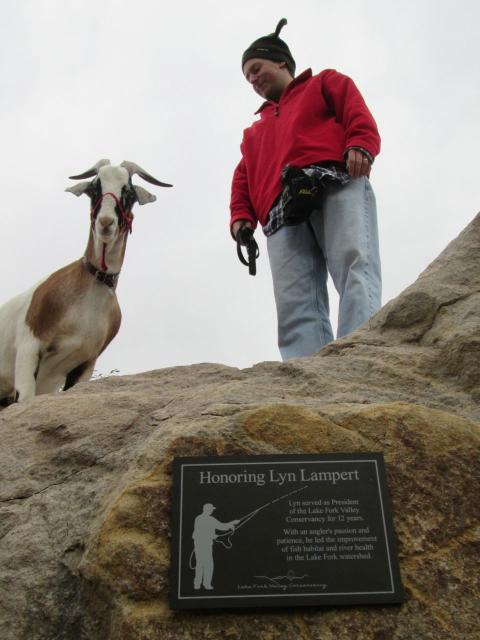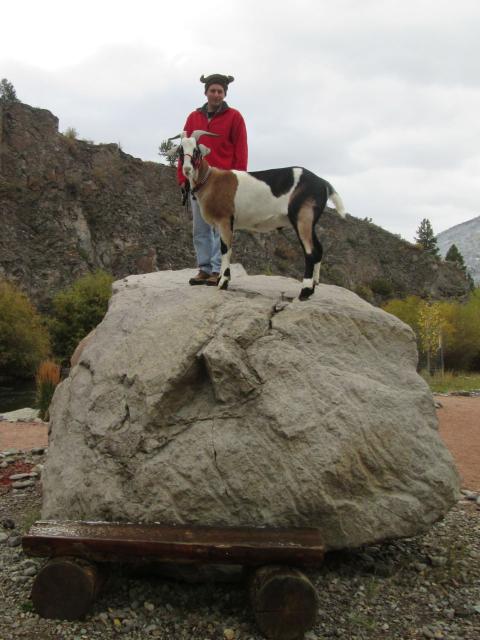 Photogenic Finn.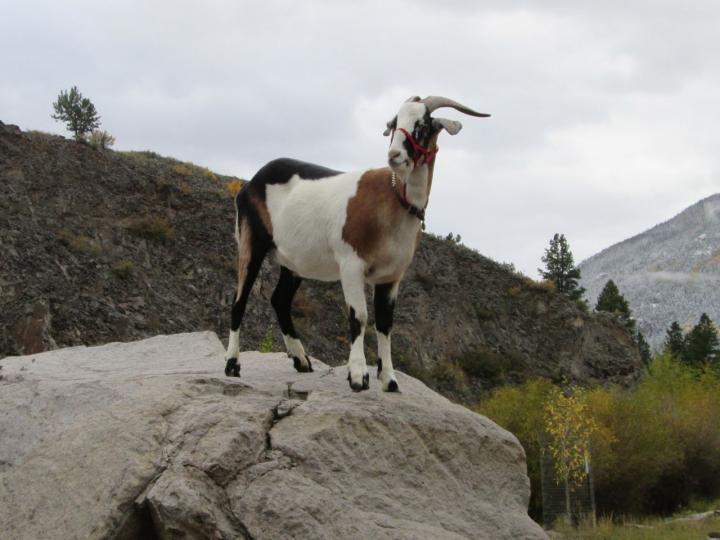 Phil and I also practiced having our goats walk along some balance logs. Sputnik wouldn't climb on the high one. It was slick and he much preferred to eat it than walk on it. I notice on water crossings that Sputnik generally prefers to walk through the water than try to cross a narrow log. Finn takes the log bridge every time.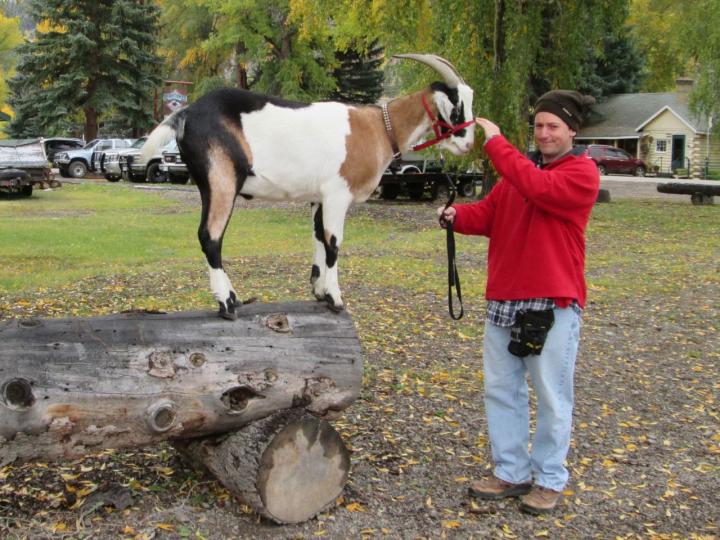 It's a photo of Finn, but Sputnik and I spent the most time on these narrow balance logs. He's not very good at them and this was a nice place to practice since there's no water underneath. If he slips off he has the confidence to jump back up and try again. By the end of the week Sputnik was quite adept at walking the whole length quickly and without sliding off even when the logs were very slippery with snow.