These are our 5 boys from this spring. Wyatt, Winslow, Newt and Bryson are 1/4 Kiko, 1/4 Oberhasli and 1/2 Toggenburg. 
Timber is 1/2 Toggenburg and 1/2 Oberhasli. 
They are all nicely bonded and following along like big puppy dogs! 
The Kiko genetics has really added some nice muscling and width in the chest. You can definitely see the difference between them and Timber.
I weighed only Wyatt this morning, and he's been averaging .56 lbs/day gain since birth. The other Kiko crosses are gaining similarly. 
They seem to be very hardy on the trail, and good in the heat. All of them will be getting castrated later this month and moving to our new place in Colorado in early November.
Wyatt, 145 days, 89.5 lbs.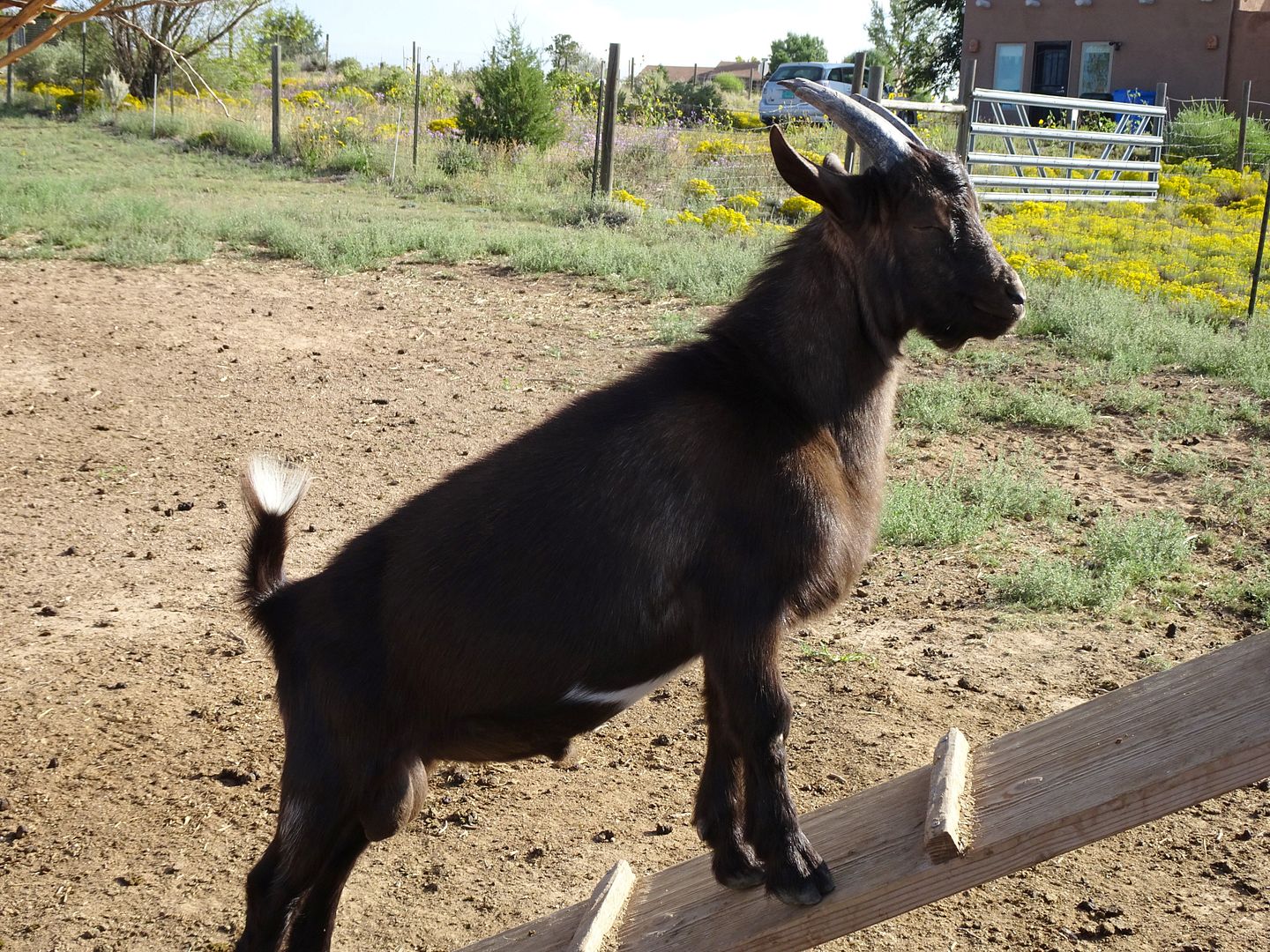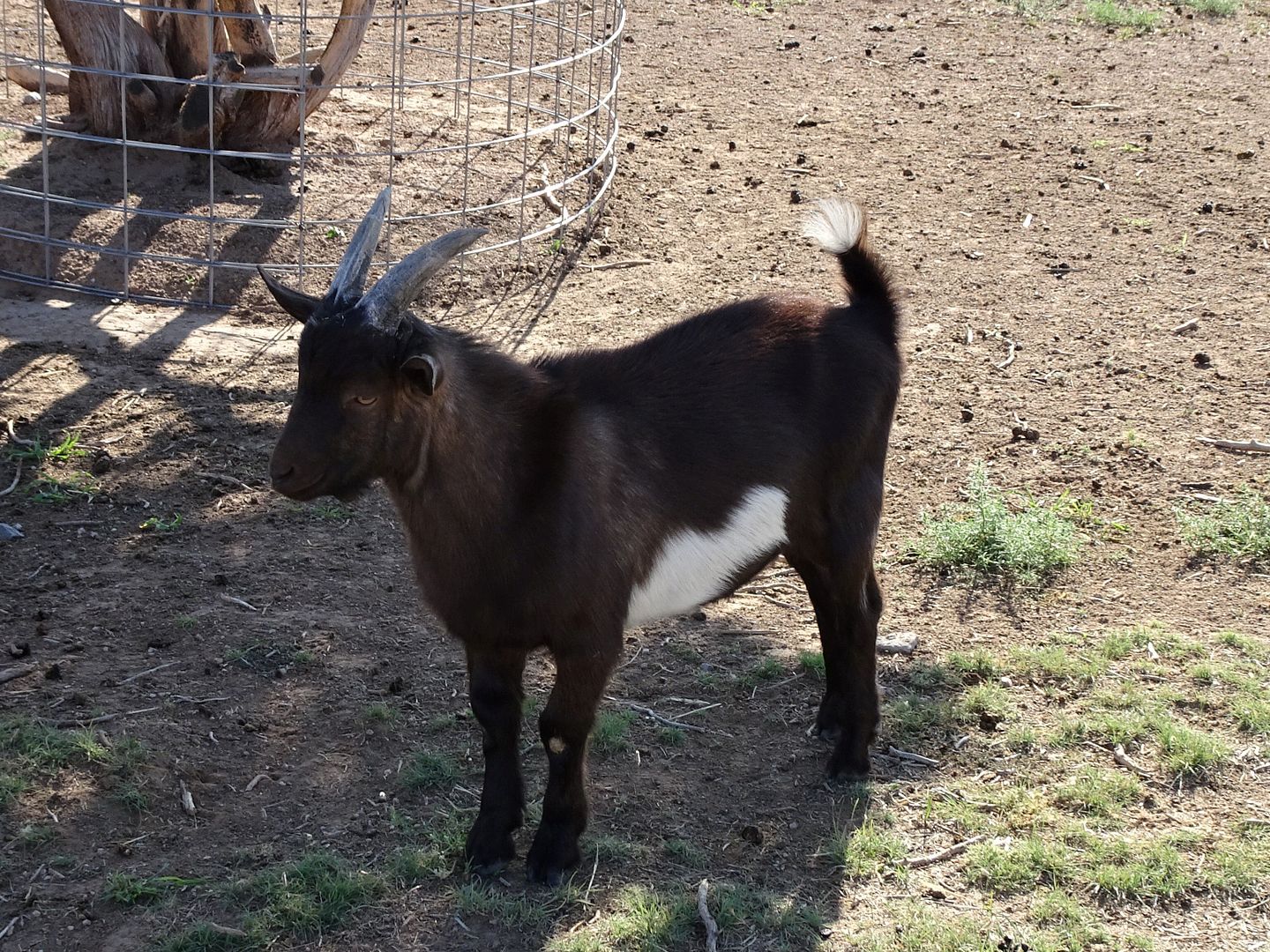 Winslow, 144 days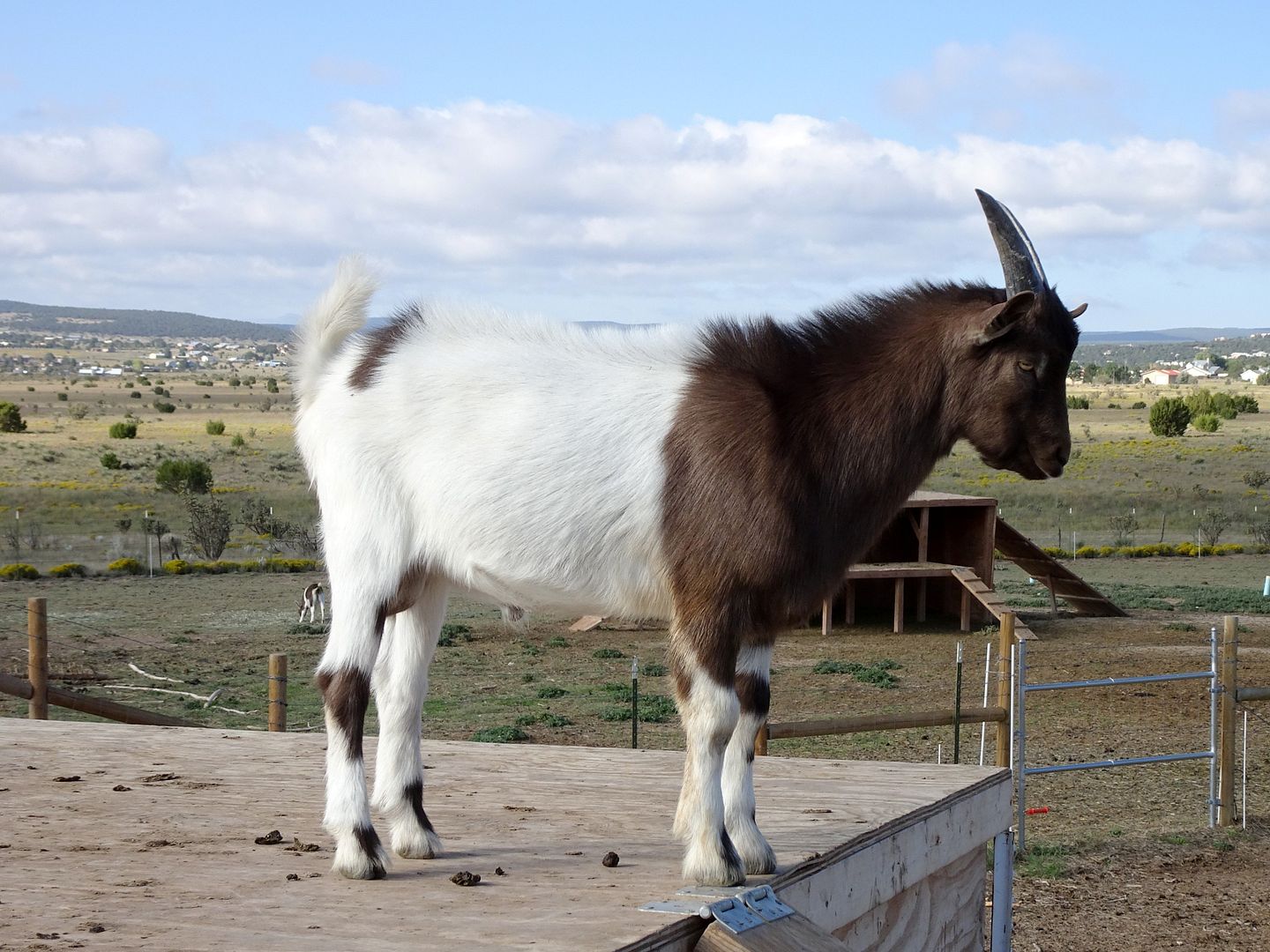 Newt, 136 days
Newt and Wyatt
Bryson, 130 Days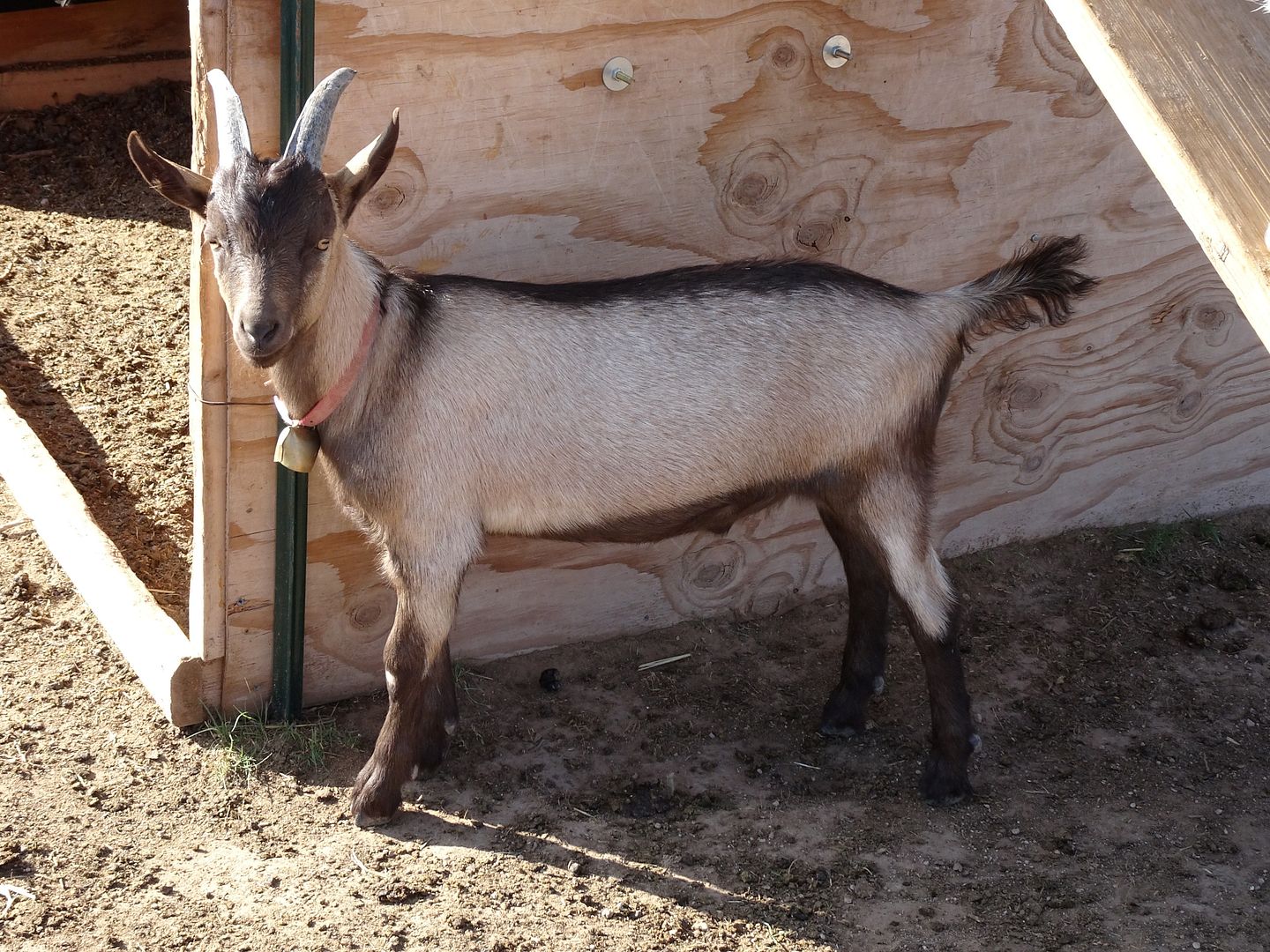 Timber, 123 days