Well, lots has happened since I last checked in.  We built a second section of pasture, prepping for a larger third section, planted 18 fruit trees, building a vineyard (25 concord grapes), built 2 additional chicken coops, rototilled up the new garden area, brought home 2 new baby oberhasli bottle babies, brought home a Kune Kune pig that lives with the goats and grazes on grass, and got to try on some new collars my sister made.  She has a dog collar company that started with greyhound collars and she was kind enough to send Thor and Pickles some custom collars.  Don't worry, because they are horned I don't leave them on unattended.  The doeling's name is Ginger, and the buckling's is Teancum.  Oh yeah and Pickles is due at the end of April.
My Uncle and Aunt are picking up two of the kids in a couple of weeks, theirs are de-horned.
[img]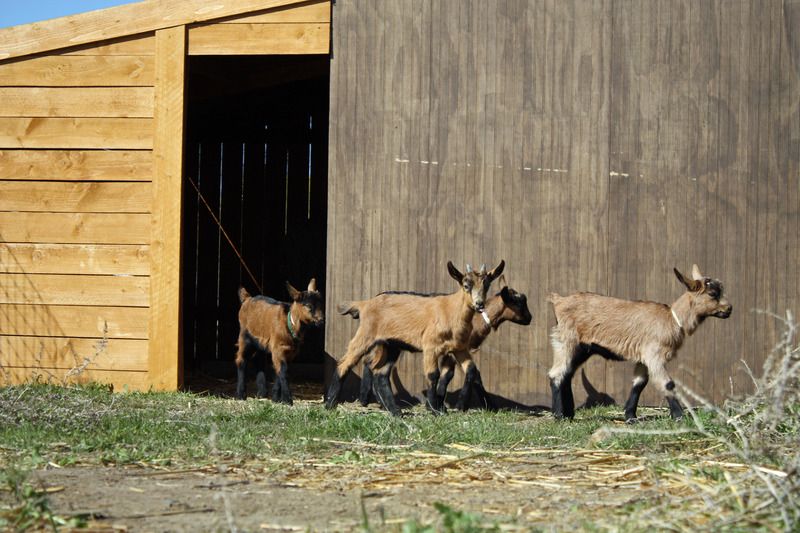 [/img]
This is Ginger
[img]
[/img]
And this is Teancum.  I think he is going to be a BIG ober!
[img]
[/img]
Thor and Pickles just turned 2 years old this month.
[img]
[/img]
[img]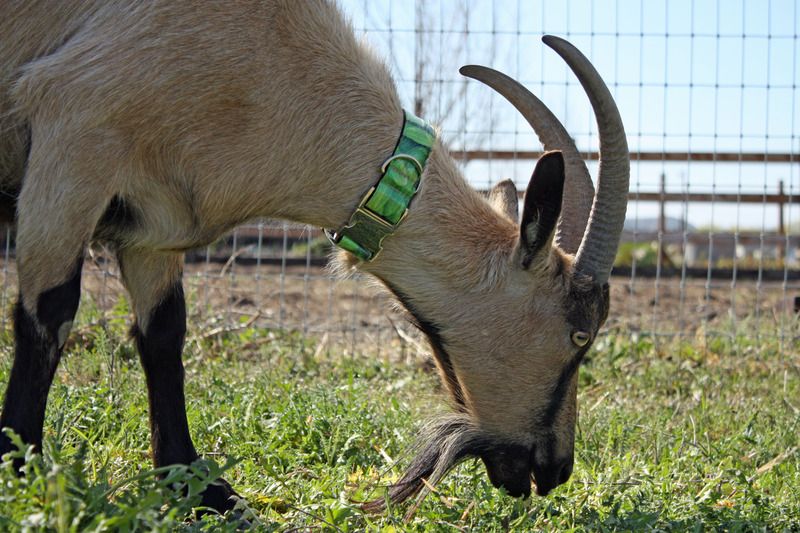 [/img]