I recently got sent some photos of Crockett, and boy did he turn out to be a big, pretty buck! He still has one pink and one black horn, although they are so dirty it's hard to tell. I'll bet he'd be stunning if he were bathed and brushed out!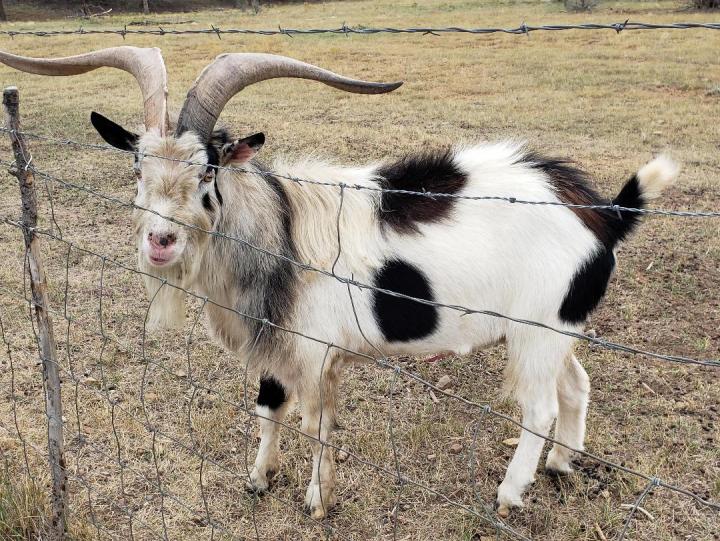 Apparently he's a sweet boy, but his size combined with his enormous horns means people have to be careful around him.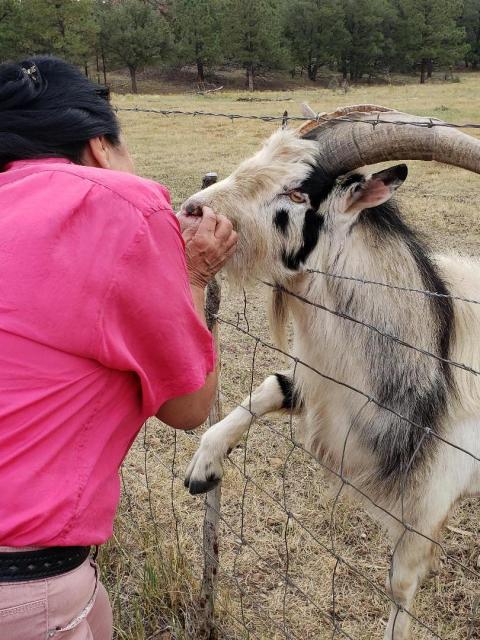 These are a couple of Crockett's grandkids. The resemblance is very strong!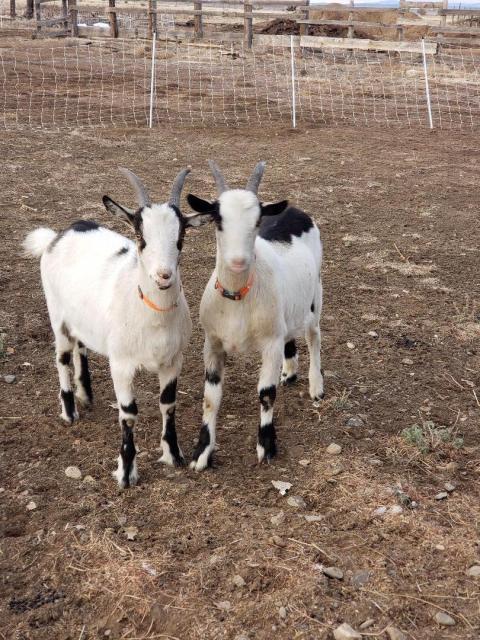 Boone sure turned out to be a big, handsome fella! I wish I had a better picture of him.