Today was gorgeous, and Phil and I decided not to waste it. We drove up Ophir Creek Road to the short but spectacular hiking trail up Greenhorn Mountain. We took Finn and Sputnik, and I decided that Sputnik would be the special goat who carried out water bottles today. This was the first time I've ever put a pack on him, and although he was a bit skittish about the fastening and loading part, once it was installed he wore it like a champ. I'm feeling more and more confident than Sputnik will become a good packgoat if we keep working with him. 
A trio of cute guys at the trailhead: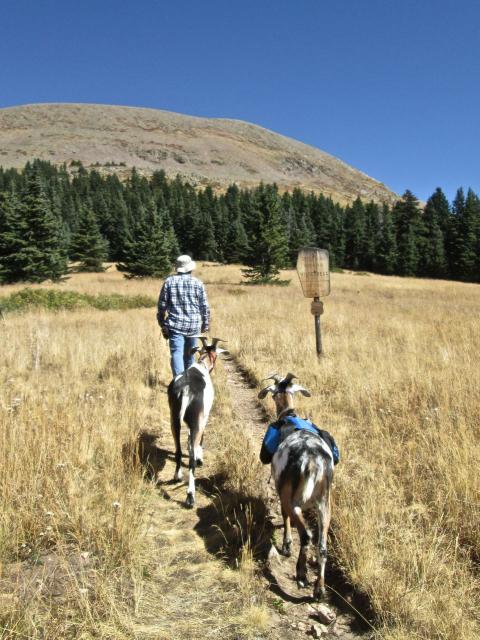 A pause to look at the view...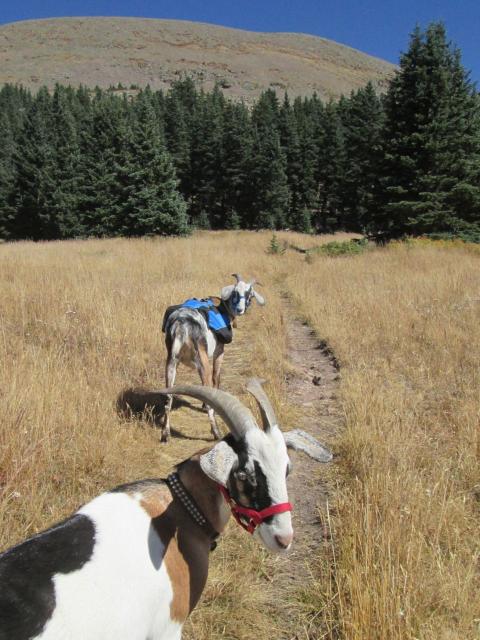 And what a view!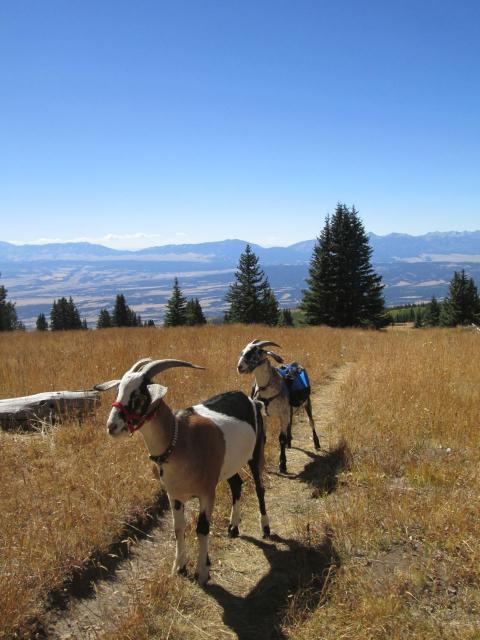 Sputnik rockin' the pack. 
We found a memorial at the top of the mountain that was put there just this year. Finn paid his respects.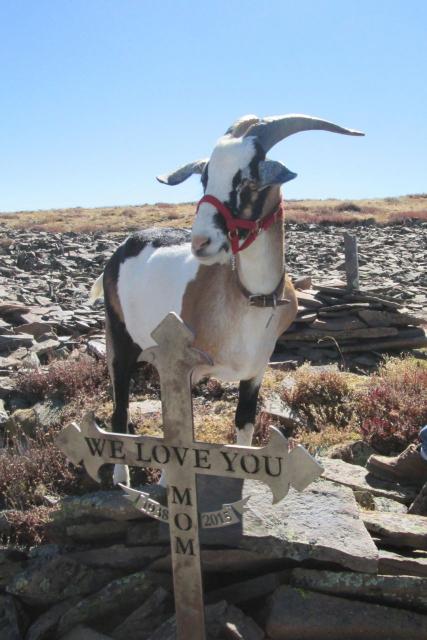 Sputnik was very excited about this cairn and ran ahead to check it out.