Herb was a spectacular guide for this trip!  He's knows the area well and its history.  He's also a great guy and loves my cookies.  

I had so much fun on this trip.  I didn't get to hike to the Window the last trip because I needed a new knee.  This time I finally made it and it was spectacular.
For any of you who are grandparents - my 3 year old granddaughter was bummed she couldn't come with me.  She sent her stuffed animal - Skye from the cartoon Paw Patrol - on the trip.  "Skye" reported in when there was cell service and sent photos of what she had been doing.
With Herb's guidance Skye hiked in the Morrison Formation where there are lots of agates, dinosaur bone fragments, gorgeous rocks and rock formations and a section that looks like someone laid giant cobblestones.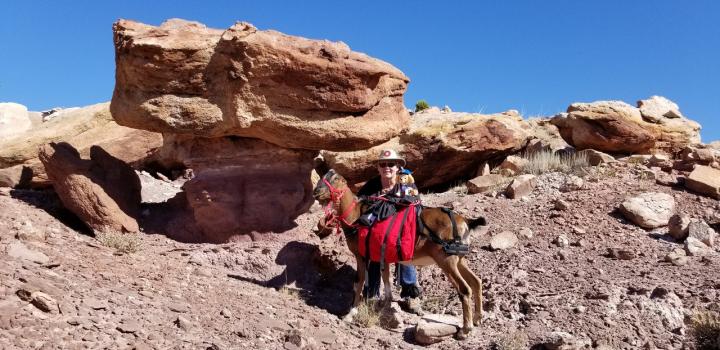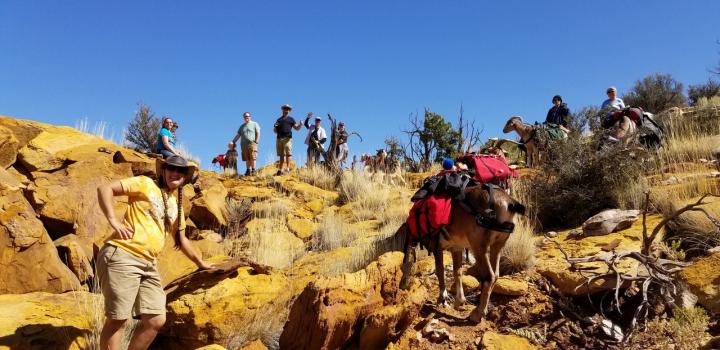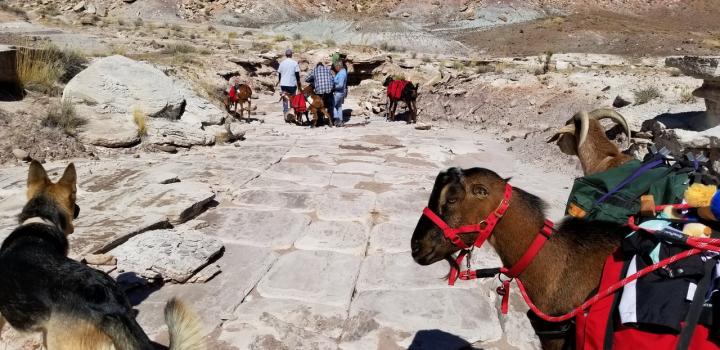 The Little Grand Canyon (also known as the Wedge Overlook) is, in its own way, every bit as spectacular as the Grand Canyon.  Camping on the rim (although not as close as Eldon & Debbi camped!) was fun.  It also gave me more gray hairs!  Having Herb, Phil & Nan's goats walk right along the edge of the rim scared me something fierce!  They assured me it was natural for the goats but I closed my eyes a number of times!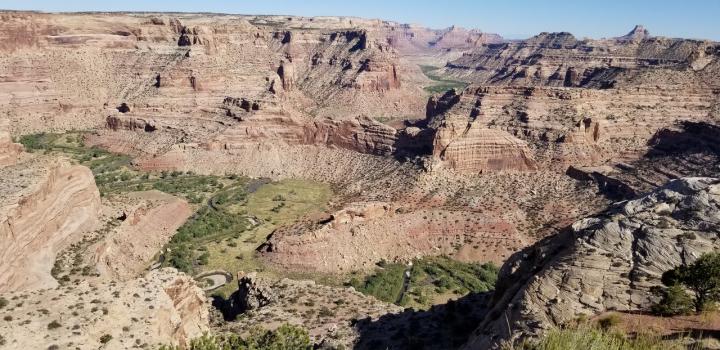 Eldon & Debbi had a great pen that their 2 boys, Eliot & Hobbs, shared with Bourbon for a few nights.  They slept next to my truck and trailer the night Eldon & Debbi literally slept on the rim of the Little Grand Canyon.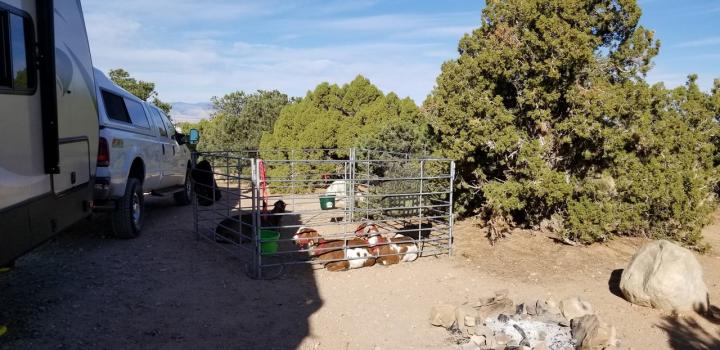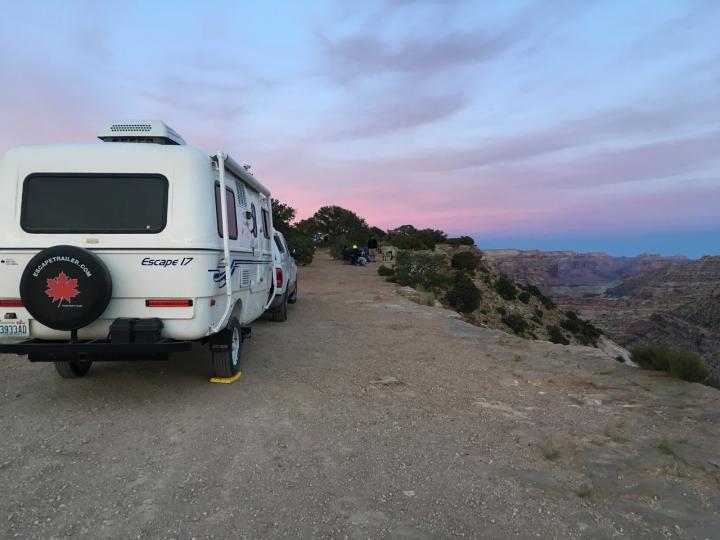 These adventures were just the beginning of a memorable trip!
Goatberries Happen!