---
RE: Going to be kidding for the first time! - nebs - 05-04-2016

Well on May 1st, Pickles has her babies.  Two big, healthy, bucklings!  Pickles was a great first time momma, and was very attentive and gentle with them.  It didn't take long for both bucklings to get up and start nursing.  Both are chamois, but one is really light and the other is darker but not quite ober red.  All my goats come from clean, closed herds so I am going to let her dam raise the babies with lots of human interaction.  Our two new oberhaslis are now weaned from the bottle, and are growing like weeds.  They are just over two months old.  They will make great additions to the herd, and I can't believe how long and tall the buck is.  Since his father is the sire of Pickles babies, I am thinking of keeping one of the bucklings for the pack string as it should be huge too.  We got Pickles from Dave two years ago, as we want to try our hand at making cheese.  Boy we sure are glad he sold us such a great doeling! While I was at it, I thought I would add a couple updates picks of Thor and the two new Kune Kune pigs



[img]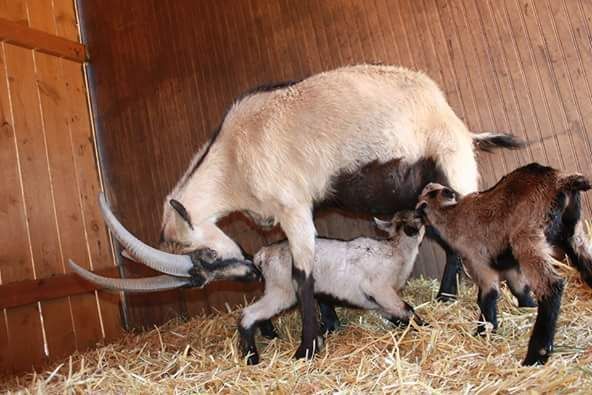 [/img]
[img]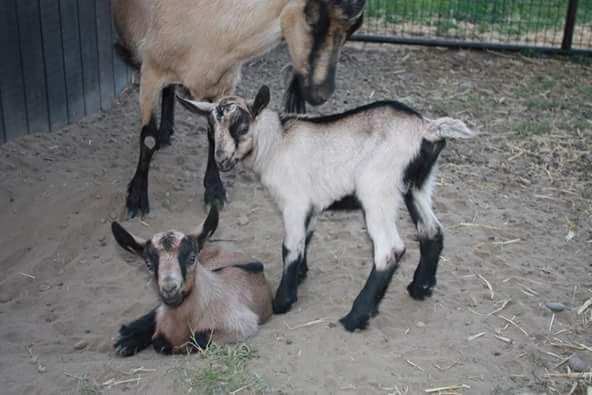 [/img]
[img]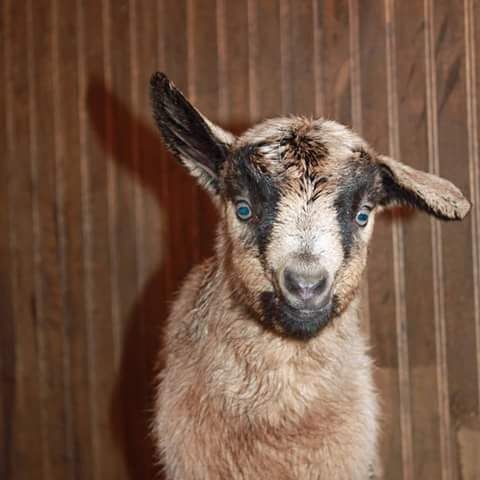 [/img]
[img]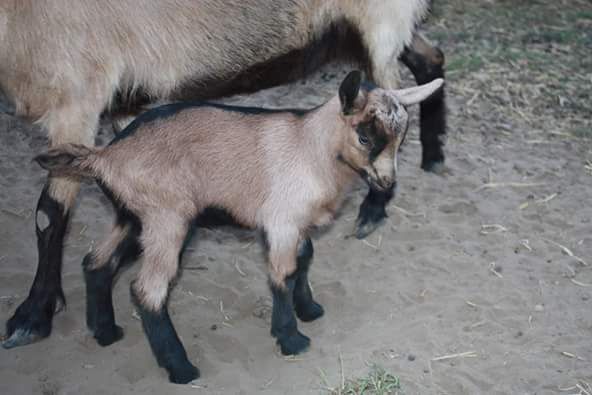 [/img]
[img]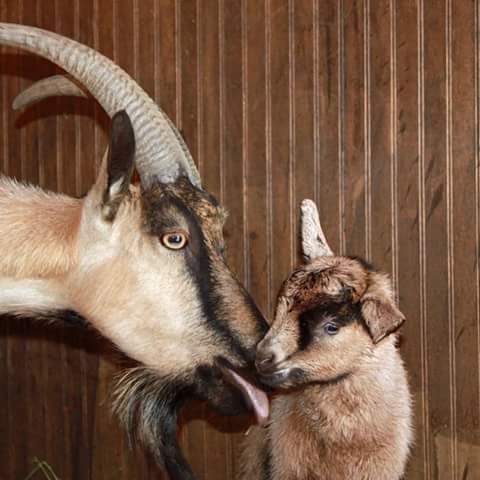 [/img]


---
RE: Going to be kidding for the first time! - nebs - 05-04-2016

Thor was excited to see the new herd additions, Toa in the background just wanted to sleep.
[img]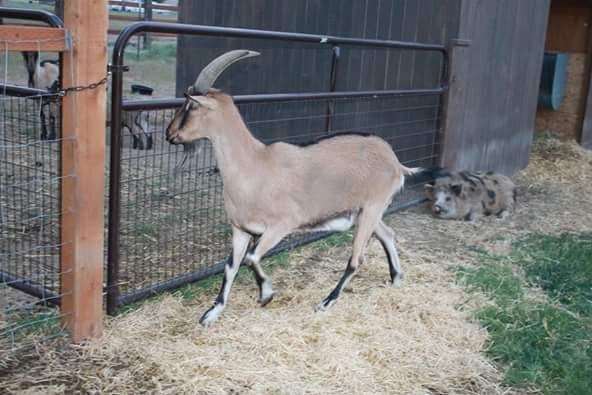 [/img]
Teancum is getting long and tall.  I can't wait to see how he turns out!

[img]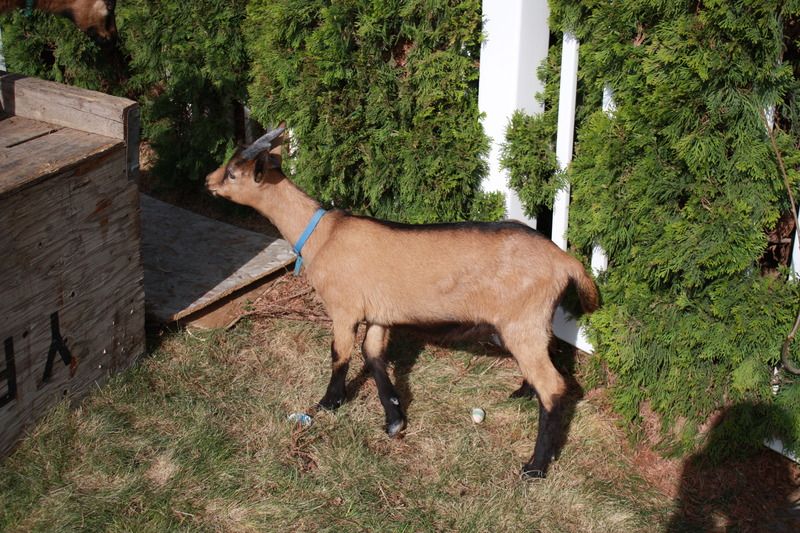 [/img]
[img]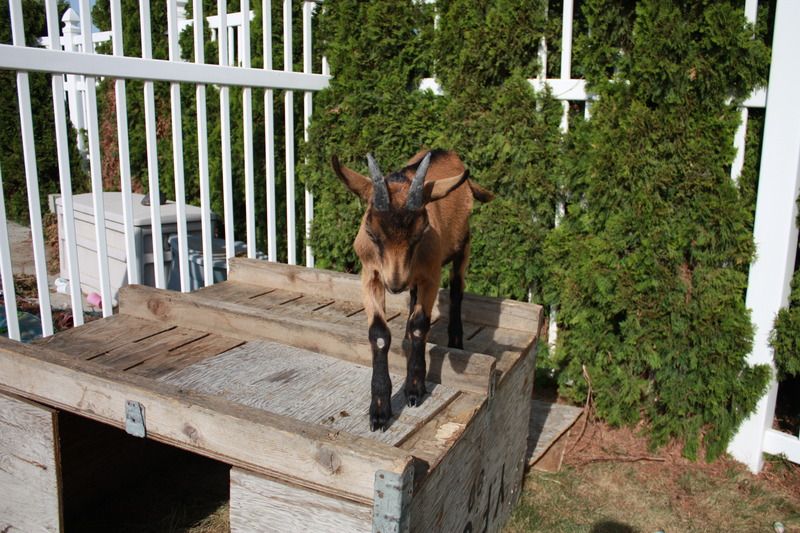 [/img]

Ginger is going to be more of the classic red dark ober, and she comes from great milk lines.  She has her longer baby coat still.
[img]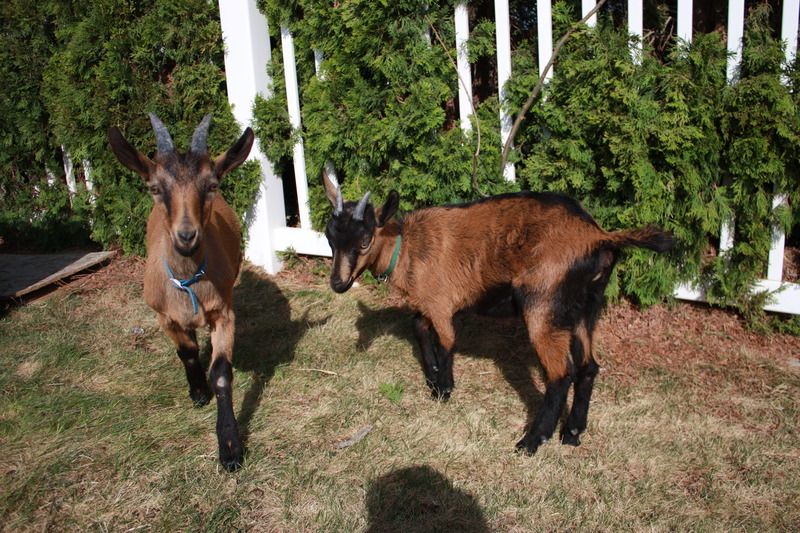 [/img]
[img]
[/img]

And I can't forget our little Anahera, who is growing up awesome.  She is a character and fun to have around too.

[img]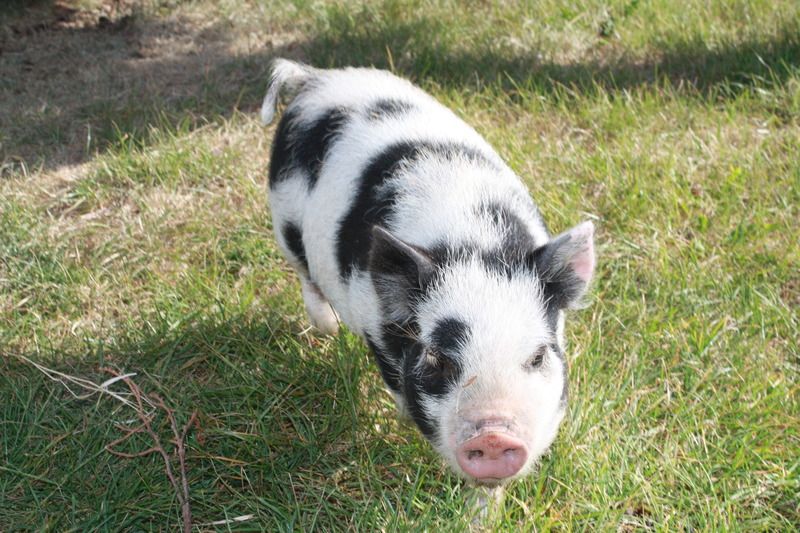 [/img]


---
RE: Going to be kidding for the first time! - Dave-Trinity-Farms - 05-04-2016

Thats some purdy goaties right there! Also nice to see the babies ear corrected itself so fast

---
RE: Going to be kidding for the first time! - Charlie Horse - 05-04-2016

Oh man. I dont know how to tell you this.... But Pickles is a boy. I can tell by the horns. Sorry to have to be the one to let you know but proof is proof.

Those baby goats sure are cute. I say let the mom raise them and just spend time with them and you get some great goats. And lots of treats. Perhaps take them on walks early on so they understand that they need to follow. When does one start to see the horns growing in? I've never had a baby goat that young and they all had decent horns by the time I got them. I remember my yak Tibetty had some pretty nice nubs when I got her at 10 days old. I wondered how the mom liked that.....

No baby goats around here this year. Last year I got Vincent Van Goat, but he had an odd adult personality from the start. Now I'm moving so I dont want to get into any more animals until I've settled down somewhere.


---
RE: Going to be kidding for the first time! - Nanno - 05-05-2016

Congratulations Nebs!!! Your babies are adorable! I'm glad you got pictures of the kinked ear before it straightened because it's way too cute. All of your goats are just beautiful. I do love Obers! You're going to have so much fun with these babies. Can't wait to see more pictures as they grow.

---